A poor performance from an Asian contender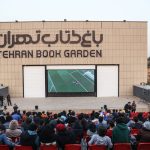 WANA (Nov 21) – The coach of the Iranian football team, Carlos Queiroz, is still hopeful for the next games and believes that the work is not over yet and they will try to get a better result in the next two games. He thinks that his players fought with all their strength and bravery, but the fact is that the result of the game was not pleasing to the Iranians at all. MORE
According to some experts, the Iranian team performed very poorly in its first match in the World Football Championship in Qatar. The football match between Iran and England, which ended today with the result 6-2 in favor of the British team, disappointed many Iranians.
Iranians apparently did not expect such a result. Maybe they accepted the defeat with the result of 2-0, but they did not think that they would witness such a defeat.
With the heavy defeat of Carlos Queiroz's players against England, the Iranian national football team fell 6 places in the FIFA ranking. While the Iranian national team was ranked 20th in the world and 1st in Asia before the start of the World Cup, now with this defeat, Iran has fallen 6 places.
This defeat undoubtedly made those who wanted to boycott Iran's national football team happy. From a political point of view, they consider every defeat for Iranian sports teams as a victory for themselves.
In the center of Tehran, in the book garden located in the Abbas Abad complex, a number of football spectators cheered the England team. With this move, they wanted to say that this national team does not represent us. Of course, those who think like this are not among the majority of Iranian society in Iran. Although it must be admitted that their number is not small.
---