Active users surge on Iranian social media platforms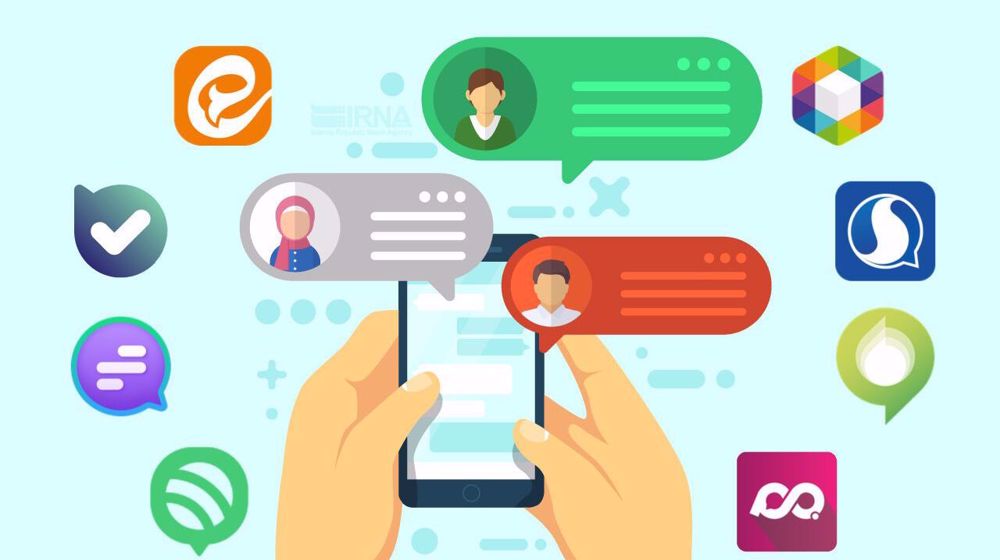 The number of active users on Iranian social media platforms has increased significantly thanks to support schemes introduced by the government and after bans were imposed on two US-based networks over their role in fomenting street riots in the country.
In a post on Sunday, Iran's telecoms minister Issa Zarepour updated figures on the number of active daily and monthly users on four main domestic social media platforms.
The figures showed that daily active users on Rubika, a platform largely owned by Iran's first mobile operator MCI, had reached 15.2 million. The application's active monthly users had reached 35 million, said Zarepour.
He said that active daily and monthly users of Eitaa, a privately-owned social media company, had topped 9.2 million and 15.2 million, respectively.
The figures posted by the minister showed that some 3.3 million people were using Bele, a social media and payment platform operated by Iran's Bank Melli. The number of active monthly users on Bele reached 9.8 million on December 11, according to the same figures.
Soroush Plus was the fourth largest domestic social media platform in Iran in early December with 3.5 million active daily users and some 8.1 million active monthly users, said Zarepour.
The figures come more than two months after Iran imposed restrictions on access to Instagram and WhatsApp after they were blamed for the spread of riots across the country.
Zarepour unveiled a package of support measures for domestic internet businesses on November 1 after he announced that the government would provide funding for Iranian social media platforms to help them compete with foreign rivals.
SOURCE: Press Tv