Asian miracle to inspire new world order: Iran's speaker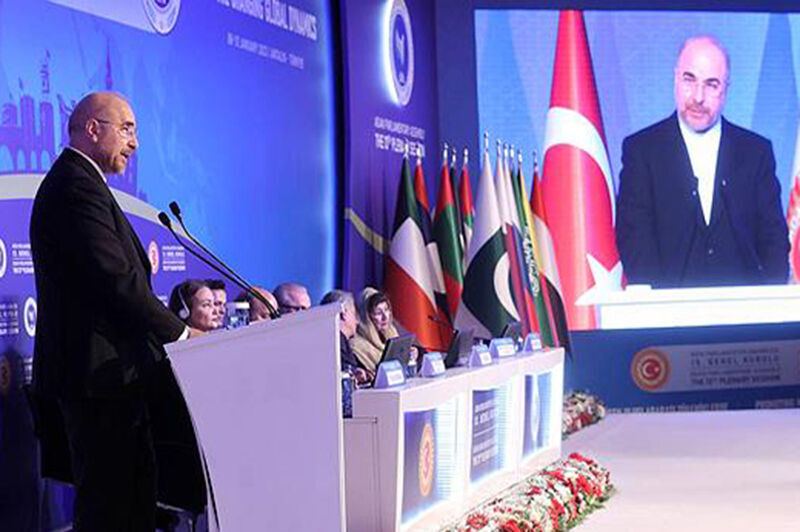 Iran's Parliament Speaker Mohammad Baqer Qalibaf has said that the recent development of the ancient continent is an "Asian Miracle," which is the root cause of new and fair world order based on multilateralism.
Qalibaf made the remarks in the opening ceremony of the 13th APA [Asian Parliamentary Assembly] Plenary Session in Antalya, Turkiye, on Monday.
The world is going through a challenging era, which does not relate to only a country, a region or a continent, but it affects all human beings, the speaker said, noting that today's Asia enjoys a special position in the world, which can play a key and serious role in resolving international woes.
In order to have a new international order based on justice, states should respect multilateralism as a pattern based on Asian cooperation, he said, adding that principles such as territorial integrity and non-interference in the internal affairs of other countries should be observed by all states.
He urged Asian countries to play a more active role in international politics by the use of joint plans and common objectives at regional and international organizations.
Condemning the United States' unilateralism, he noted that Western states try to introduce their own cultural values as the best values, including the French magazine of Charlie Hebdo, which insulted the Prophet of Islam and Supreme Leader of the Islamic Republic of Iran.
Touching upon the martyrdom anniversary of General Qasem Soleimani, Qalibaf said that the Trump administration's order for the assassination of the Iranian commander and his entourages in Baghdad on January 3, 2020 is a quintessential example of state terrorism.
He further called for international attention to the plight of the Palestinian people under Israeli occupation, noting that Iran believes the final resolution for the Palestinian cause comes out of the people's vote in the occupied territories.
The 13th APA Plenary Session is being held in Antalya from January 8 to 10. In the event, 7 parliament speakers and four deputy speakers take part along with other high-ranking parliament officials from 25 Asian countries.
SOURCE: IRNA