Iran, Palestine, Resistance Can Change Equations: FM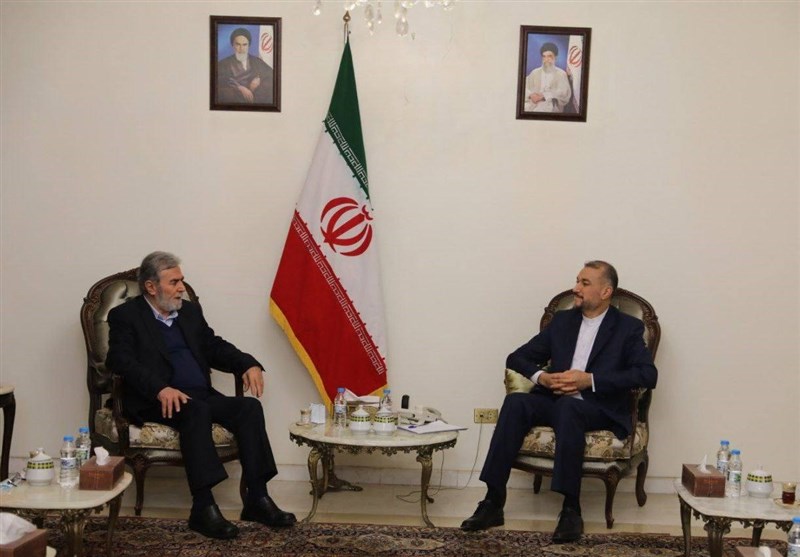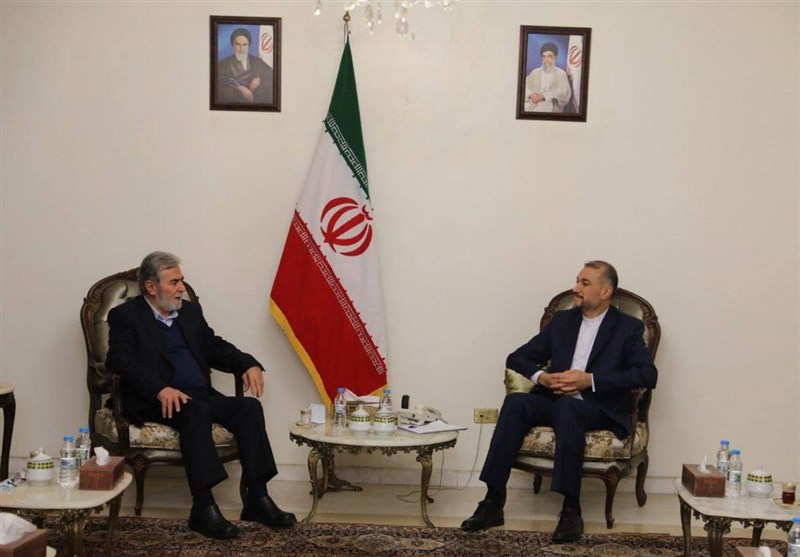 Slamming the Zionist regime as the root cause of insecurity and instability in the region, Iranian Foreign Minister Hossein Amirabdollahian said the Islamic Republic, the resistance and Palestine can change the equations whenever they join hands.
The top Iranian diplomat, who is on a visit to Beirut at the official invitation of his Lebanese counterpart, held talks with Head of the Palestinian Islamic Jihad Ziyad al-Nakhalah on Friday.
Highlighting the importance and pivotal position of Palestine in the Muslim world, Amirabdollahian said, "The Islamic Republic of Iran has declared loud and clear everywhere that it fully supports the cause of Palestine and its complete liberation, and it is not afraid at all to express it."
He also laid emphasis on the power and strength of the axis of resistance against the Zionist regime and the conspiracies of the global colonial system, adding, "This has become clear that wherever the Islamic Republic of Iran, the resistance and Palestine stand shoulder to shoulder, they will be able to change the equations."
"The Zionist regime is the main source of creating insecurity and instability in the region, and the racist and extreme nature of the new Zionist administration is also clear to everyone," he said, the Foreign Ministry's website reported.
"The trend of normalization between some Arab countries and the usurper illegitimate (Israeli) regime will move toward collapse," Amirabdollahian warned.
For his part, Nakhalah presented his evaluation of the developments unfolding in Palestine and the occupied territories, saying Palestine's resistance groups enjoy unique unity on the path of fighting the Zionist regime, whereas on the other camp, the enemy is in the most fragile condition in its history.
The Palestinian official also said the resistance is fully prepared to push ahead with its struggles.
He said Iran's successive victories in the region have prompted the West to think of creating new problems for the Islamic Republic.
The Zionist regime proved that it is against the nature and basis of an entity called Palestine by adopting some laws, including a ban on raising the Palestinian flag, Nakhalah added, noting that the only force that can change the equations of Palestine in the field and in a real way is the resistance.
SOURCE: Tasnim