Iran Strongly Deplores Macron's Meeting with Regime-Change Mouthpieces at Elysee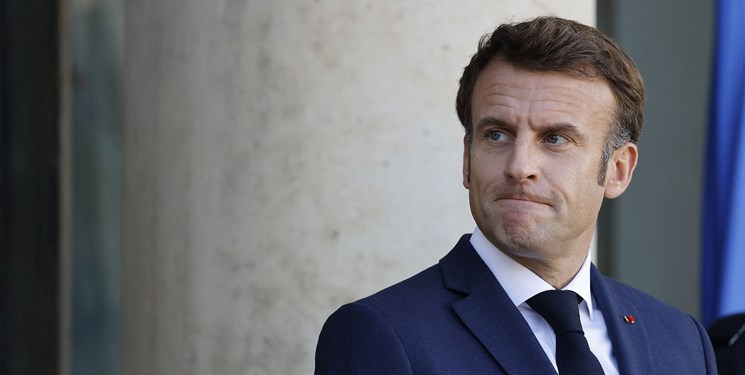 Iranian Foreign Ministry Spokesman Nasser Kana'ani condemned French President Emmanuel Macron for meeting several anti-Tehran individuals at the Elysee Palace, and cautioned that the move will surely remain in the memory of the Iranian nation.
"It is surprising that the president of a country claiming to support freedom, lowers his level and meets with a hated pawn who, in the recent months, has clearly tried to spread hatred, violence and terrorist acts in the Islamic Republic of Iran and also against its diplomatic missions as well as diplomats of the Islamic Republic abroad," Kana'ani said on Sunday.
The diplomat called the statements quoted from Macron that he supports the so-called revolution, led by these people, as "regretful" and "a cause for shame".
The spokesperson added the meeting is a flagrant violation of France's international responsibilities in fighting terrorism and violence, and is regarded as a promotion of these vicious phenomena.
He emphasized that such anti-Tehran measures will undoubtedly be kept in the memory of the great Iranian nation, who are well aware of the selective approaches of some European leaders, going against human rights.
Macron on Friday held a meeting with a number of anti-Tehran figures, including Masih Alinejad, at the Elysée. In the meeting, the French president described the recent unrest in Iran as a "revolution".
Protests erupted in several cities across Iran over the death of Mahsa Amini, a 22-year-old Iranian woman who fainted at a police station in mid-September and days later was pronounced dead at a hospital. The demonstrations soon turned violent.
An official report by Iran's Legal Medicine Organization announced that Amini's controversial death was caused by an illness rather than alleged blows to the head or other vital body organs.
Iranian officials blame Western countries for orchestrating the riots to destabilize the country.
Supreme Leader of the Islamic Revolution Ayatollah Seyed Ali Khamenei severely censured the deadly riots, saying they were orchestrated in advance by the United States and the Israeli regime.
"I state it clearly that these developments were planned by America, the Zionist regime and their acolytes. Their main problem is with a strong and independent Iran and the country's progress. The Iranian nation proved to be fairly strong during recent events and will bravely come onto the scene wherever necessary in the future," he added.
Iranian officials have blamed the United States, the European Unions, and several Western states for meddling in Iran's internal affairs over the death of Mahsa. They advised the US and its allies against "opportunism and instrumentalization of the issue of human rights" by misusing the incident.
Tehran reminded that the countries, which, themselves, towed a "long history of warmongering and violence" throughout the world, lacked the legitimacy that could authorize them to "moralize others" concerning the human rights.
SOURCE: FNA