Iran Urges Enhancement of Economic Ties with Russia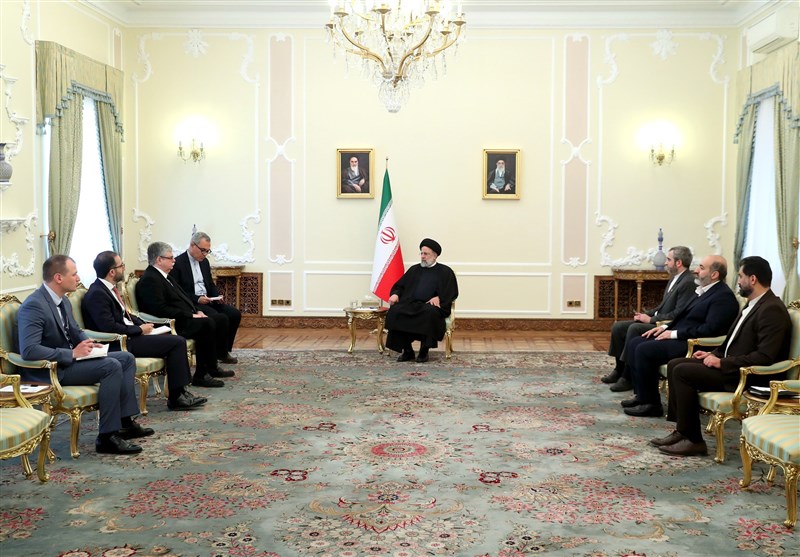 Lauding the strategic relations between Tehran and Moscow, Iranian President Ebrahim Raisi called for the promotion of economic cooperation between the two countries.
In a Sunday meeting in Tehran, Raisi received the credentials of Russia's new ambassador to Iran Alexey Dedov.
Hailing the strategic relations between the two countries, Raisi said, "Iran and Russia have suitable grounds for cooperation in bilateral, regional and international fields."
He also pointed to increased diplomatic interaction between the two sides, stressing the need to develop and strengthen "strategic economic cooperation" between Iran and Russia.
For his part, the incoming Russian ambassador said one of the priorities in his mission is to push for the constant promotion of economic cooperation with Iran.
Dedov also stated that strategic economic ties between Iran and Russia have frustrated the Western countries' policy of sanctions.
In a meeting with his Russian counterpart on the sidelines of the Shanghai Cooperation Organization summit in Uzbekistan in September 2022, Raisi expressed Tehran's opposition to the sanctions against Russia, assuring Vladimir Putin that Iran will never join the campaign of anti-Russian sanctions.
Putin also said at the meeting that the Western states are not the masters of their word because they give as they want or take when they want.
SOURCE: Tasnim