Iran Urges Muslim Action against Western Sacrilegious Moves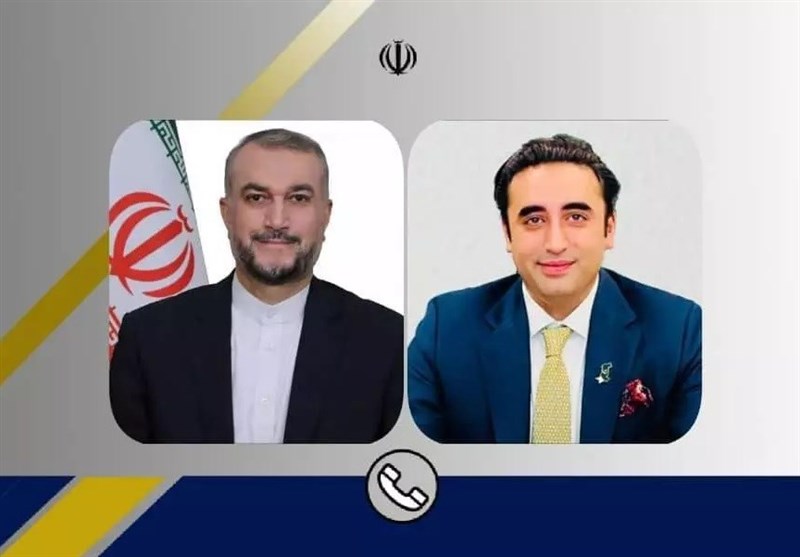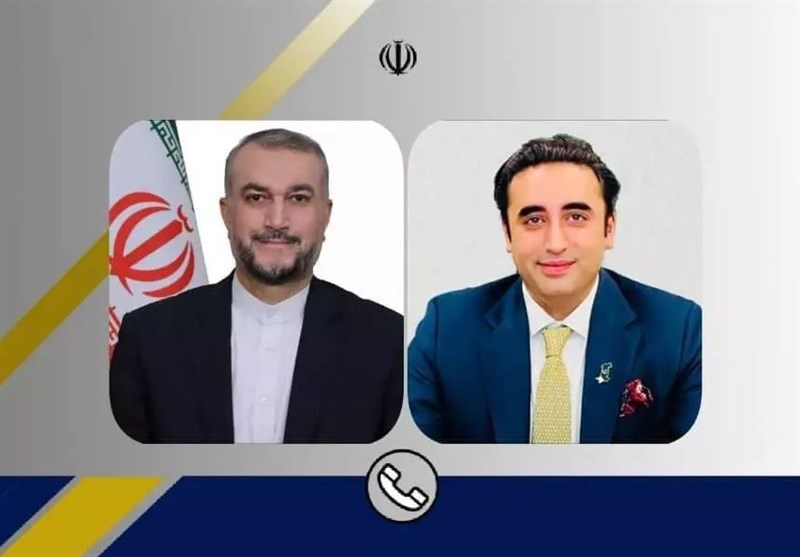 Denouncing French magazine Charlie Hebdo for insulting the religious authority of Iran, Iranian Foreign Minister Hossein Amirabdollahian called on Muslim countries to prevent Western states from promoting hate and committing acts of sacrilege in the name of freedom.
In a telephone conversation on Friday, Amirabdollahian and his Pakistani counterpart Bilawal Bhutto Zardari talked about the latest developments in bilateral ties and some regional and international issues.
Amirabdollahian said he was pleased with the growing trend of bilateral ties, especially the holding of the joint economic commission of the two countries in Pakistan. He also underlined the importance of implementing the agreements concluded at the commission.
The Iranian foreign minister added that Iran is ready for opening the Pishin-Mand border market.
He then pointed to the acts of the Zionist regime to promote Islamophobia and strongly condemned the fake regime's latest move to desecrate Al-Aqsa Mosque.
He further highlighted the French government's responsibility in this regard, saying the Zionist lobby in France is behind Charlie Hebdo's publication of cartoons that insulted Islamic sanctities. Amirabdollahian said the French government is equally responsible in this respect.
The top Iranian diplomat further underlined that Muslim countries must not let some Western governments put the defiling of sanctities and hate-mongering on their agenda under the guise of freedom, the Foreign Ministry's website reported.
He finally expressed concern about the worrisome situation in Afghanistan. He voiced regret over the move to deprive girls of education in Afghanistan and stressed the necessity of forming an inclusive government in that country.
The Pakistani foreign minister, for his part, underlined the need for military and security cooperation between Iran and Pakistan to fight against terrorist activities.
Bilawal Bhutto Zardari also thanked Iran for giving humanitarian aid to flood-hit people in Pakistan and said it is necessary that Tehran and Islamabad implement the agreements reached during the recent meeting of the joint commission as soon as possible in order to expand their good and constructive ties.
He also voiced concern over the continuation of the Zionist regime's aggressive policies and condemned its moves to desecrate Al-Aqsa Mosque. He added that the silence of world countries toward injustice in Palestine must end.
Zardari referred to the bad record of the French magazine Charlie Hebdo and its insult to Prophet Muhammad (Peace Be Upon Him) and religious values. The Pakistani foreign minister said Islamabad is prepared to work with other Muslim countries and the Organization of Islamic Cooperation to fight against Islamophobia and the desecration of Islamic sanctities.
He underlined the necessity of continuing the education of women in Afghanistan. He also stressed the need to form an inclusive government in Afghanistan and fight against terrorism in that country.
SOURCE: Tasnim