Iran Voices Support for Iraq's Economic, Military Revamp
Expressing Iran's support for Iraq in the course of economic and military reconstruction, Iranian President Ebrahim Raisi emphasized that Iraq should not allow its territories to be used for posing a threat to the neighbors.
In a meeting with Iraqi Defense Minister Thabet Muhammad Al-Abbasi, held in Tehran on Sunday, Raisi described the common frontier of Iran and Iraq as borders of friendship and cooperation.
"The Islamic Republic of Iran considers the security of Iraq as its own security and supports the strengthening of stability and security in the country," the Iranian president said.
Emphasizing that the territory of Iraq should not be a place for conspiracy or threats against its neighbors, the president said, "The Islamic Republic of Iran supports the efforts of the Iraqi government for the economic and military reconstruction of the country."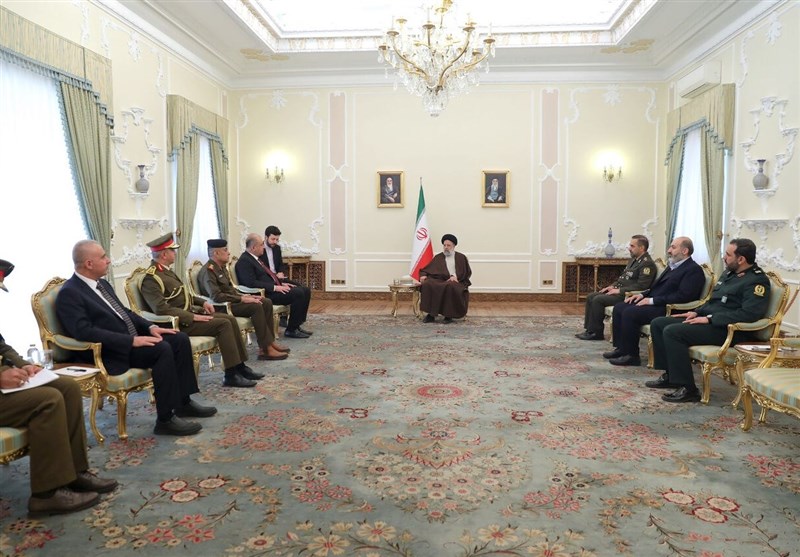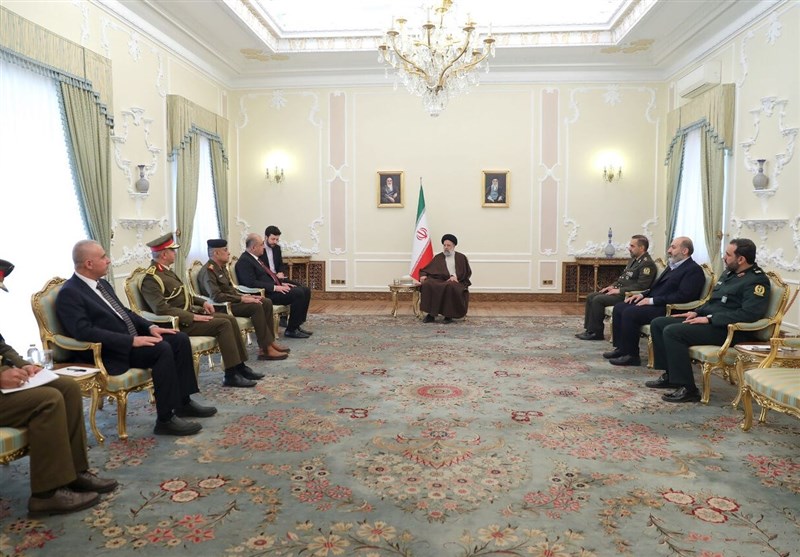 For his part, the Iraqi defense minister appreciated Iran's full support for the Iraqi nation during the foreign invasion, the Iranian president's official website reported.
"Baghdad will not allow opportunistic elements to threaten and cause insecurity to the borders and lands of the two countries," he stated.
Referring to the support provided by Iran for the Iraqi government and nation in difficult times, Thabet demanded the continuation of this support during Iraq's reconstruction process.
SOURCE: Tasnim