Iran's President Vows Revenge for Gen. Soleimani Assassination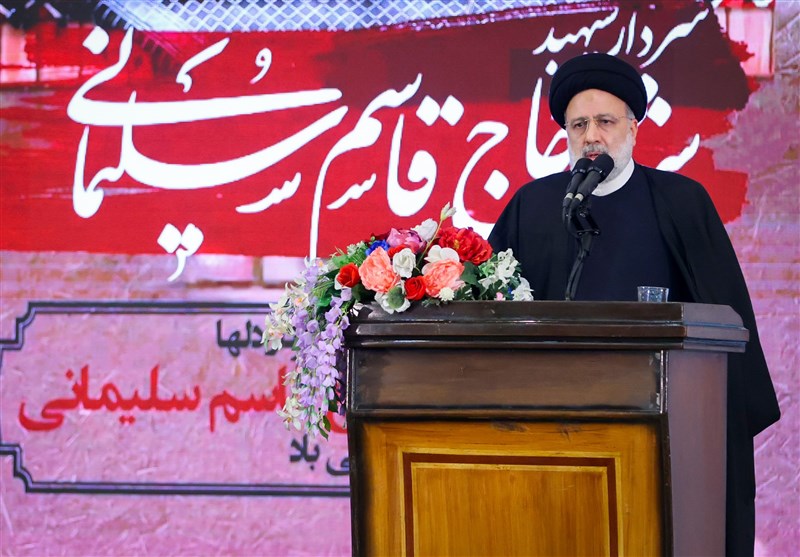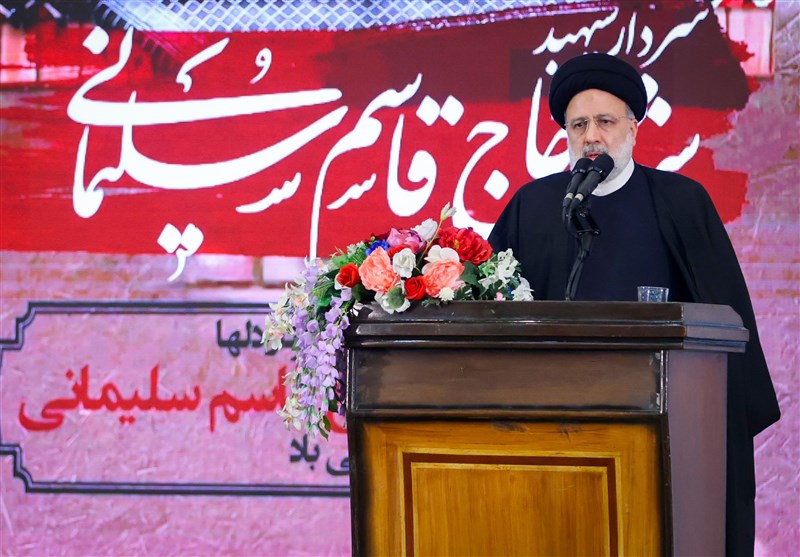 President Ebrahim Raisi underscored that Iran will definitely exact revenge for the American assassination of Lt. General Qassem Soleimani, reminding the murderers and perpetrators of the crime that they won't be able to rest easy.
Raisi made the remarks in a ceremony at the Grand Musalla (prayer hall) of Tehran on Tuesday, held to pay tribute to General Soleimani and his companions, who were assassinated in a US drone strike near the Baghdad International Airport on January 3, 2020.
"The Americans should know that we will not pass over the blood of Martyr Soleimani," Raisi told the gathering. "Allow me to announce on behalf of all of you that we have not forgotten the blood of Martyr Soleimani and will not do so, and they should know that revenge for the blood of Martyr Soleimani is certain, and we will not let the assassins and perpetrators have a restful sleep."
Referring to the United States and Islamic Revolution's enemies, Raisi said, "Just as General Soleimani stood up against your tyranny, excessive demands, domination and arrogance, and created resistance in the region, our beloved youths will stand today against you until the end in the shadow of the high spirit of Martyr Soleimani."
The Iranian president stressed that General Soleimani thrashed the US hegemony across the world, noting that the "domineering regime" is bent on robbing the nations and youths of their identities so that its own identity will prevail.
Raisi said the late commander was both an "identity-generator element," and a "reviver of Islamic identity" in the region, Press TV reported.
He also commended General Soleimani as a symbol of fight against terrorism and world arrogance, saying he managed to expose the myth of invincibility of the United States.
Raisi said commemorating the anti-terror icon sends a message of hope to the entire freedom seekers across the world, stressing that General Soleimani was a unifying force among the Iranian society before and after his demise and is now dear to the heart of millions of people around the globe.
Millions of people in Iran and across the world marked on Tuesday the third martyrdom anniversary of the top anti-terror commander, paying tribute to the sacrifices he made in foiling western plots and liberating vast swathes of West Asia's territory from the clutches of Takfiri terrorist groups.
SOURCE: Tasnim