Regional Problems Have Homegrown Solutions: Iran Foreign Minister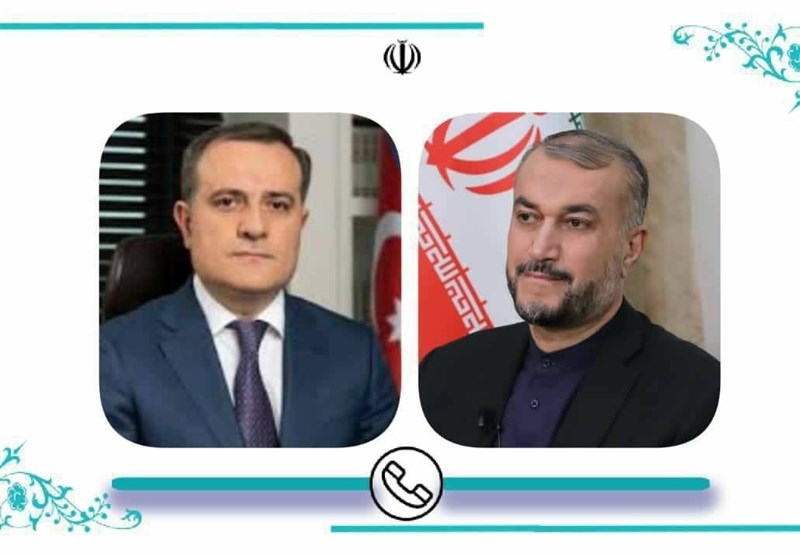 Expressing Iran's opposition to the presence of outsiders in the region, Foreign Minister Hossein Amirabdollahian said the adoption of positive stances by regional states would help resolve the problems.
In a telephone conversation on Saturday, Amirabdollahian and his Azeri counterpart Jeyhun Bayramov talked about the most important issues of bilateral and regional relations.
The top Iranian diplomat congratulated the government and people of the Azerbaijan Republic on the beginning of 2023 and expressed hope that relations between Tehran and Baku would expand in various political and economic fields in the New Year, the Foreign Ministry's website reported.
He also expressed Iran's readiness to promote cooperation with Azerbaijan in the transportation and transit sector.
Amirabdollahian reaffirmed Iran's opposition to the presence of foreign countries in the region, stressing that regional countries are capable of resolving problems in the region properly by adopting positive approaches.
Forming working groups for media activities on both sides and examining water scarcity and pollution of the Aras River between the two countries were among the other issues raised by Iran's foreign minister in the conversation.
Bayramov, for his part, underlined the importance of cooperation with the Islamic Republic of Iran.
He also noted that Baku is interested in holding a session of the joint economic commission of the two countries in early 2023 and boosting trade and economic ties with Iran.
SOURCE: Tasnim