South Pars Phase 14 Most Important Industrial Project after Revolution: Iranian Official
An Iranian official hailed Phase 14 of the South Pars gas field as the most important industrial project carried out in the country after the victory of the 1979 Islamic Revolution.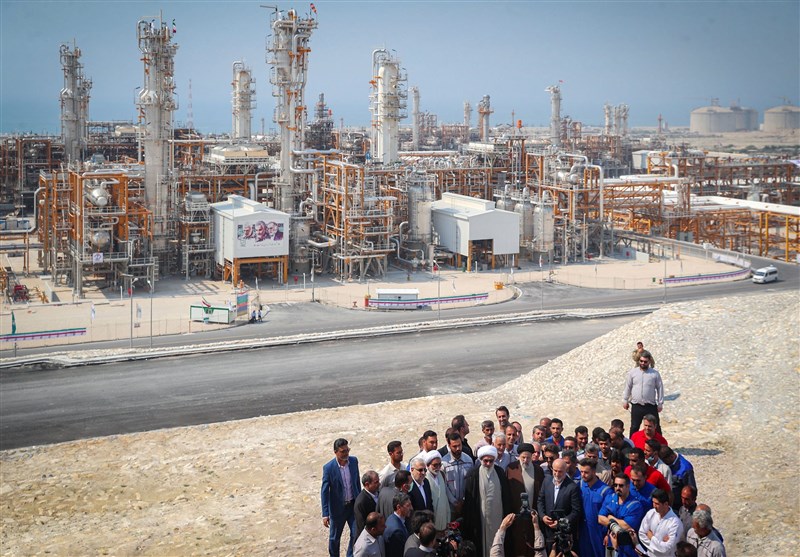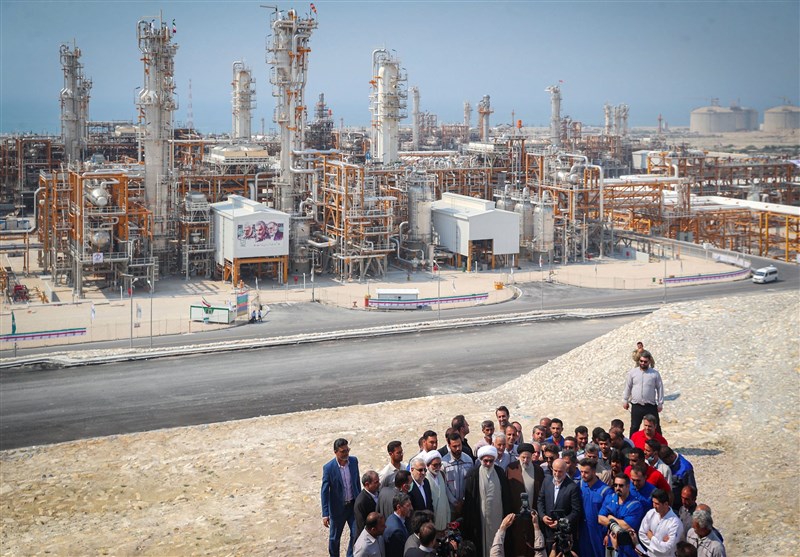 Speaking at a news conference on Sunday, Deputy Head of the Industrial Development and Renovation Organization of Iran (IDRO) for Mega Projects and Advanced Industries Hamid Bazargan said that Phase 14 of the South Pars gas field is the most indigenized phase which was launched under the strategy of IDRO.
He put the cost needed for launching the giant industrial project at $150 billion and added that Iran managed to overtake the Qatari side in the field of gas production after its inauguration.
The megaproject of Phase 14 is the largest and an outstanding achievement of the Islamic Republic of Iran over the past two decades, he emphasized.
Bazargan termed Phase 14 as the largest industrial project of the country with a focus on domestic production after sanctions were imposed against Iran in 2018, adding that eight Iranian companies played an important role in launching this industrial project.
Phase 14 of the giant South Pars gas field in Iran's southern coastal province of Bushehr formally came into operation on March 2 in a ceremony attended by President Ebrahim Raisi.
Phase 14 is going to produce a daily output of 50 million cubic meters of sweet gas, 400 tons of sulfur, and 75,000 barrels of gas condensates.
The new phase of the gas field is also expected to produce 1 million tons of ethane and 1 million tons of liquefied petroleum gas (LPG) as petrochemical feedstock per annum.
The Phase 14 project has been fully designed, carried out and operated by Iranian experts under the pressure of foreign sanctions.
The South Pars gas field, whose development has been divided into 28 phases, is located in the Persian Gulf straddling the maritime border between Iran and Qatar.
It covers an area of 9,700 square kilometers, of which 3,700 square kilometers belongs to Iran.
SOURCE: Tasnim