US shocked that sanctions produce 'defense partnership' between Russia and Iran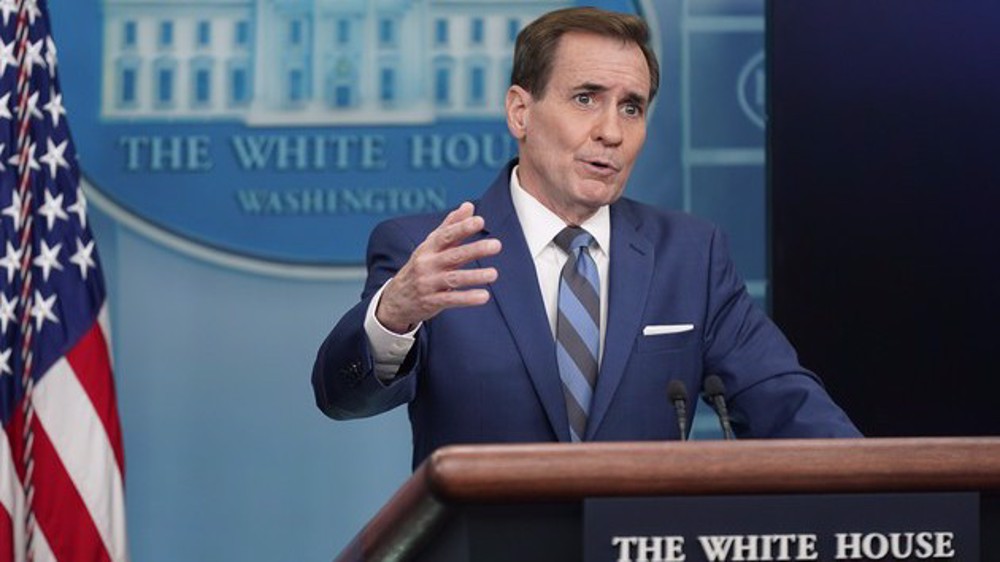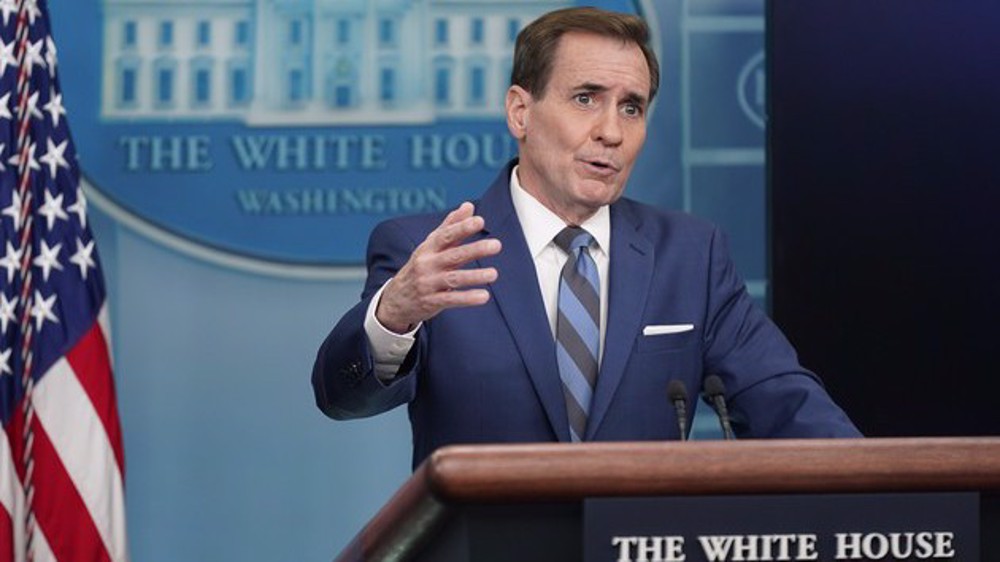 The White House has expressed shock over a "full-scale defense partnership" between Russia and Iran, both targets of illegal US sanctions.
White House national security spokesman John Kirby on Friday urged Tehran to reverse its collaboration with Moscow, AFP reported.
"Russia is seeking to collaborate with Iran, in areas like weapons development, training," Kirby told reporters.
Russia "is offering Iran an unprecedented level of military and technical support — that is transforming their relationship into a fully-fledged defense partnership," he added.
"We have also seen reports that Moscow and Tehran are considering the establishment of a joint production line for lethal drones in Russia. We urge Iran to reverse course (and) not to take these steps," he continued.
Kirby went on to say that the United States would sanction three Russian-based entities active in "the acquisition and use of Iranian drones."
He named the Russian Aerospace Forces and the 924th State Center for Unmanned Aviation of the Russian Defense Ministry as two of the organizations but did not name the third.
Tehran has multiple times rejected in the strongest terms the Western claims of Iran's delivery of weapons and drones to Russia to be used against Ukraine, saying the country has had defense cooperation with Moscow for long and pursues a resolution of the conflict through dialog and diplomacy.
Iranian Foreign Minister Hossein Amir-Abdollahian last month rejected US claims that Iran had provided Russia with missiles and drones to be used in the Ukraine war.
"Our relations with Russia are based on neighborhood and mutual interests. I would like to emphasize here that the fuss made by some western countries that Iran has provided Russia with missiles and drones to help it in the Ukraine war, claims about the missile part is completely wrong and the drone part is correct," he said.
However, he added that Iran had provided Russia with a limited number of drones several months before the war in Ukraine.
The Islamic Republic of Iran has made many efforts with the aim of ending the Ukraine war, Amir-Abdollahian said.