Al-Hilal – Nasaji game in Tehran with the presence of Neymar
WANA (OCT 02) – The Al-Hilal team from Saudi Arabia arrived last night to face off against Nassaji from Iran in the FCE football match. As a warm-up to the showdown, both teams engaged in press conferences and a practice session at Azadi Stadium today, October 2nd.
Both teams have high stakes, as Nassaji currently leads the Group D table with three points, while Al-Hilal follows closely behind with one point. A win in this match could significantly impact their standings and set the tone for the remainder of the competition.
Jorge Jesus, Al-hilal Head Coach, also emphasized the fierce competition of this game and said in this team's press conference: "We really hope that this game will be a good one, and on the other hand, we know that our opponent is very eager to present a very good game. "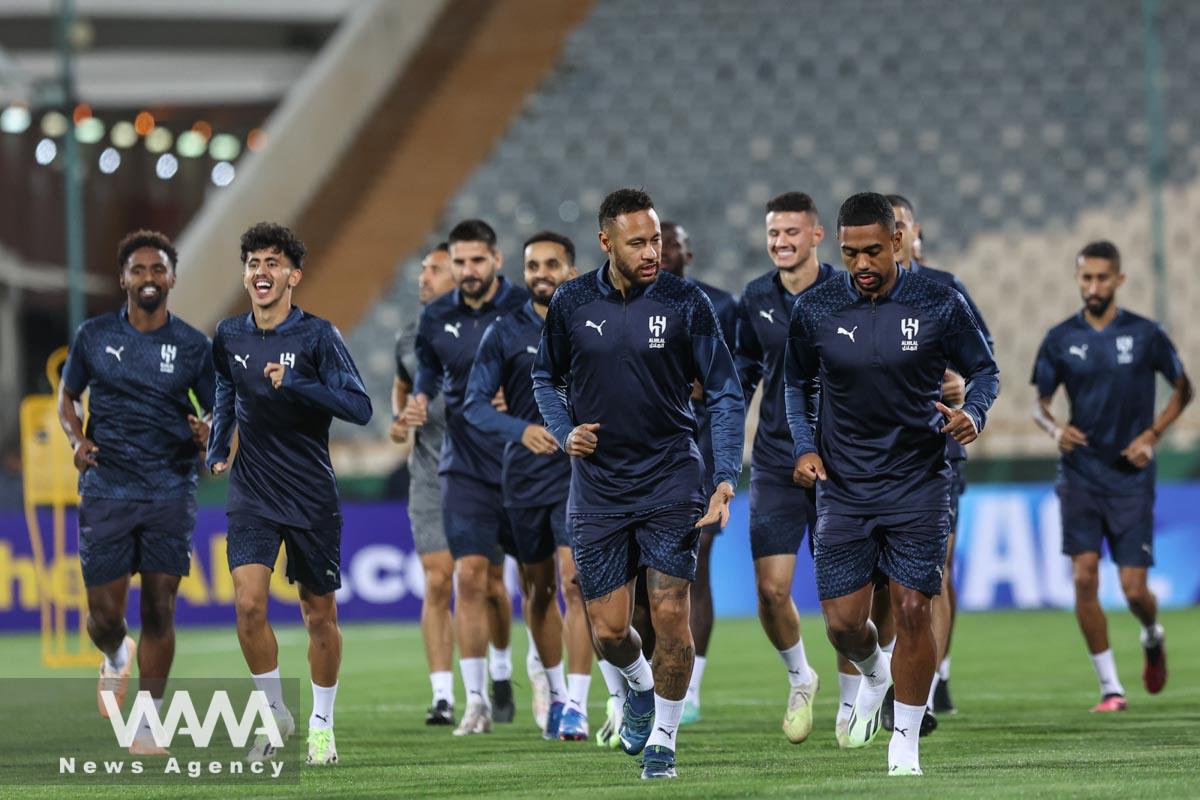 Al-hilal team training
Photo by : Majid Asgaripour
Al-Hilal, though, remains a tough team, boasting a lineup of five foreign players: Neymar, Malcolm, Michel, Mitrovic, and Koulibaly. These stars are expected to play a pivotal role in Al-Hilal's quest for victory against Nassaji.
The Goalkeeper of the team stated in his presser that he had experience playing in Azadi staduim. "This is not my first game in this stadium; I have played here before. I know how excited Iranian fans are about Football, and we hope that tomorrow we can show our superiority over the opponent."
The Nassaji team is also eager and looking forward to tomorrow's game. "We are a very young, motivated, and adventurous team that is participating in the Asian Club Cup for the first time this year." Said Seyed Mehdi Rahmati, Nassaji's head coach, in the press conference of Nassaji's team.
Nassaji team training
Photo by : Majid Asgaripour