Amir Abdollahian: The path of nuclear negotiations is open
(WANA ( Feb 21) – Today, Iran's Foreign Minister Dr. Amir Abdulhian had a meeting with the members of the National Security Commission of the Islamic parliament around Nuclear negotiations.
Abolfazl Amouie, the spokesman of the National Security Commission of the Majlis (Parliament), said about the meeting of the commission that Dr. Abdullahian said that "the path of (nuclear) negotiations is still open and the exchange of messages (between Iran and the United States) takes place through intermediaries."
The spokesman of the National Security Commission of the Iranian Parliament, who had an interview with a domestic media, quoted the foreign minister as saying that the level of reception of the Iranian delegation in Beijing was at its highest level, which shows the Chinese government's efforts to develop relations with the Islamic Republic of Iran. According to the talks between the parties, 19 documents have been signed by both countries, and these documents are on the agenda in various fields, including automotive industry, technology, environmental and cooperation in the field of nuclear energy.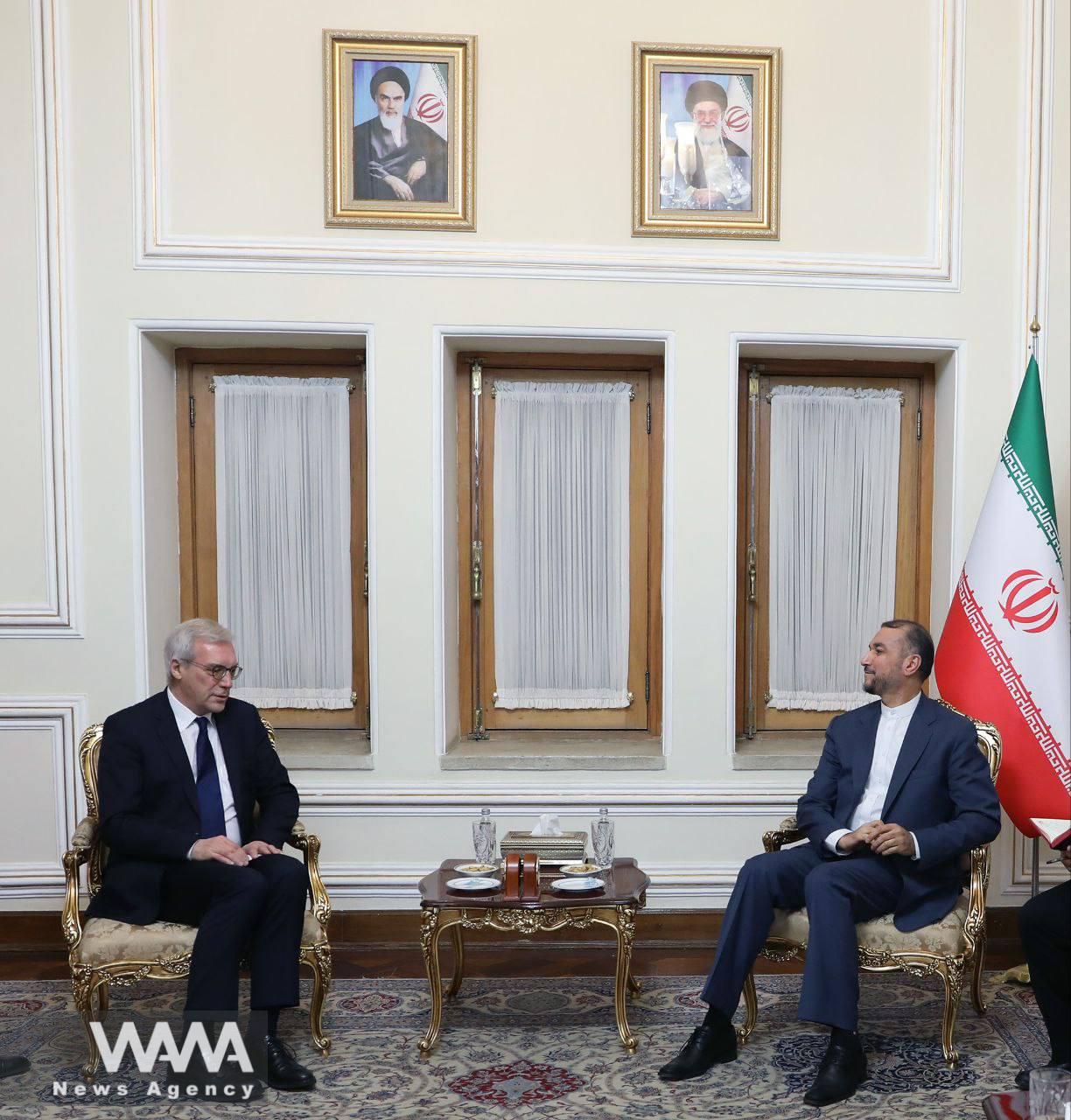 Russia deputy FM meets Iranian foreign minister in Tehran
WANA (Feb 21) – Russian Deputy Foreign Minister Alexander Grushko who is visiting Tehran for talks with his Iranian counterpart, on Monday met with Iran's Foreign Minister Hossein Amirabdollahian. In the meeting, Amirabdollahian welcomed the boosting of cooperation between the two countries. He also highlighted the need for expanding and strengthening this cooperation. The […]
Also, regarding the exchange of prisoners, it was explained that Iran pays attention to this issue from a humanitarian standpoint and mediators from regional countries are active in this matter, and it was said that Iran is ready to follow this case which is a serious matter, if the demands of the Islamic Republic of Iran and the release of Iranian prisoners are met.
In this meeting, it was said that following the visit of the President to Muscat, the Sultan of Oman has been invited to visit Tehran, which will be done at the right time.