Ayatollah Khamenei: Iran's stupid enemies made a mistake again
WANA (Jun 4) – Ayatollah Khamenei, the supreme leader of the Islamic Revolution, attended the 34th anniversary of Ayatollah Khomeini's death this morning (Sunday) and gave a speech to the participants.
The critical part of the Iranian supreme leader's speech was related to last year's autumn unrest, and he reiterated that the Western countries were the leading cause of those riots and that Western security services were seeking to create unrest in Iran.
"The enemy's last attempt was the previous fall riots. The design of the riots last fall was carried out in the think tanks of Western countries. They also did a comprehensive plan. Western security agencies provided financial, media and weapons support." Ayatollah Khamenei mentioned.
The 80-year-old leader of Iran once again ridiculed the illusion of the end of the Islamic Republic of Iran and called those who think they can topple the Iranian system "fools".
"Their design was such that they thought the Islamic Republic was over. They felt they could enlist the people of Iran (against the Iranian regime). The fools made a mistake and did not recognize the people again." Ayatollah Khamenei was saying this while the listeners were chanting death to America with great enthusiasm
ABOUT AYATOLLAH KHOMEINI
Ayatollah Khomeini was an Iranian Shia Muslim religious leader and politician who played a significant role in the Iranian Revolution of 1979—born on September 24, 1902, in Khomeyn, Iran.
In the 1960s and 1970s, Khomeini became increasingly critical of the Iranian monarchy and its close relationship with the United States. He gained a large following among Iranian religious conservatives, and in 1979, he led a successful revolution that overthrew the monarchy and established the Islamic Republic in Iran.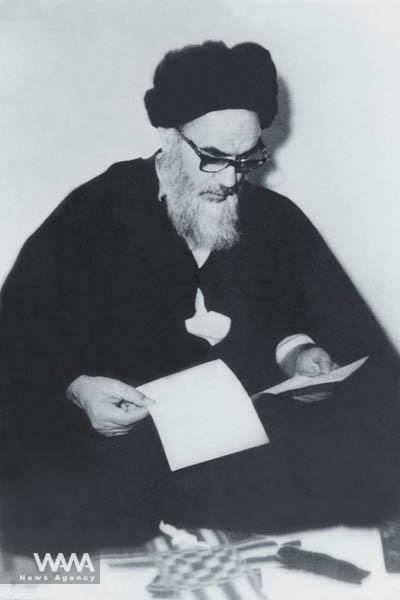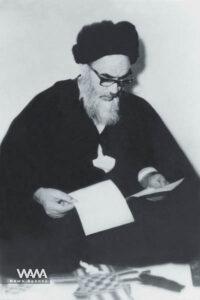 Khomeini became the Supreme Leader of Iran and held this position until his death on June 3, 1989.
Khomeini's legacy remains controversial, with some Iranians viewing him as a hero who stood up to Western imperialism and others criticizing his authoritarian regime and human rights abuses. However, he remains an important figure in Iranian history, and his ideas and teachings continue to influence Iranian politics and society today.