FM voices Iran's readiness to cooperate with Persian Gulf states
WANA – At the 3rd Tehran Dialogue Forum held today, Iran's Foreign Minister Hossein Amirabdollahian said that Iran is ready to hold a joint meeting with its neiboring Persian Gulf countries as well as other neighbors.
He stressed: "The Islamic Republic is ready to build confidence and cooperate with its neighbors in the region and in the Persian Gulf in all fields.Tehran does so in order to help eliminate the idea that security would be provided from abroad."
He expressed hope that cooperation among regional states would bring about sustainable security to the region.
The foreign minister hoped that today's Tehran forum would review the international and regional developments and challenges through exchange of viewpoints.
Referring to the Ukraine war, he said the Islamic Republic's principled policy rejects any pressure and focuses on political means as the solution to the crisis. He again dismissed claims about Iran's dispatching drones to Russia to be used in the Ukraine war.
About the recent events in Iran, the foreign minister said the United States has been using any tool for meddling in Iran.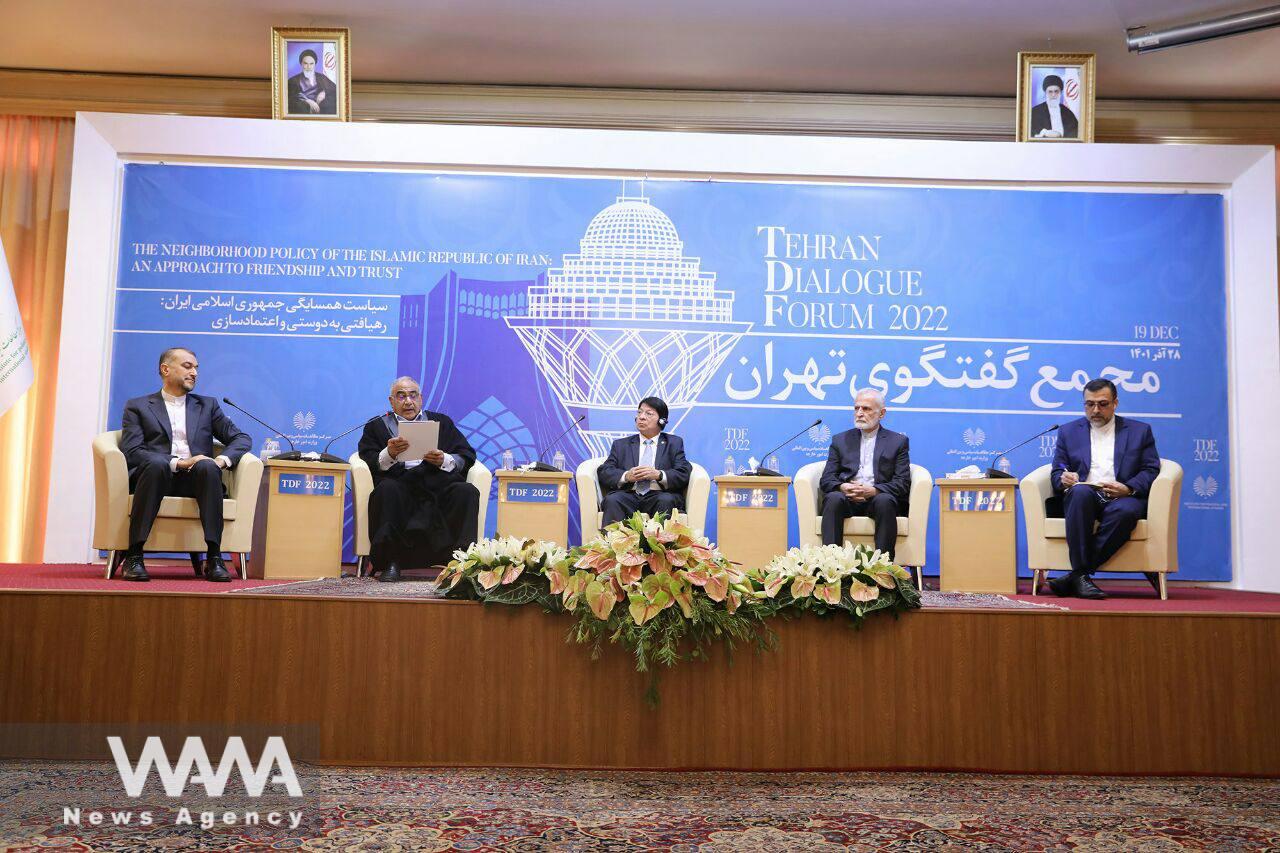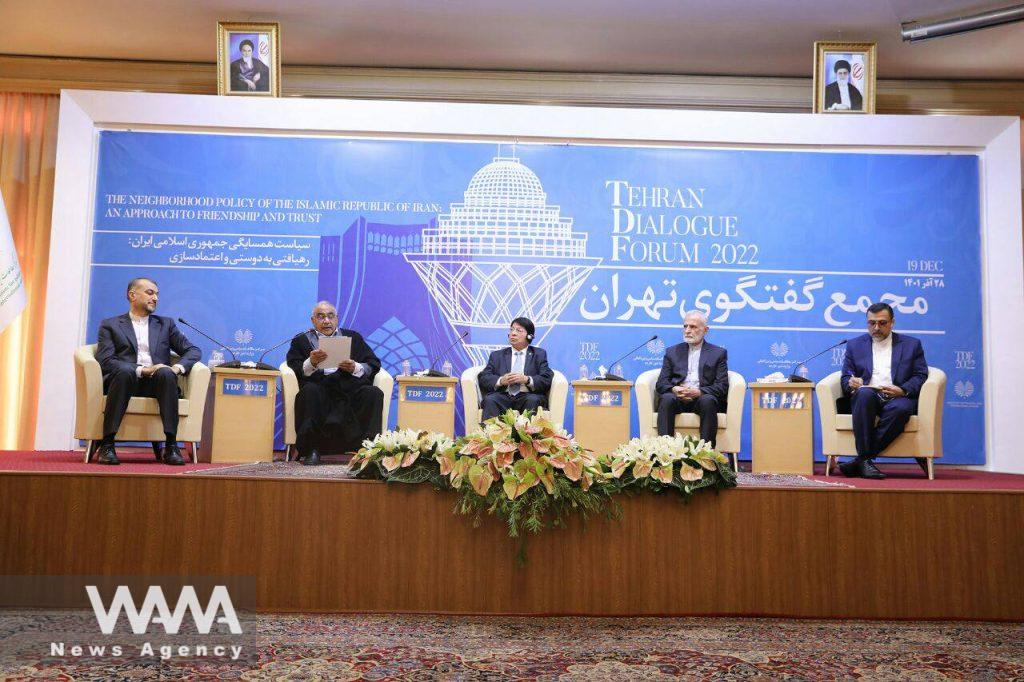 Speaking about the Joint Comprehensive Plan of Action from which the U.S. withdrew unilaterally in May 2018, saying the United States has to leave its hypocritical policy on the 2015 nuclear deal.
Referring to Tehran-Beijing ties, Amirabdollahian said the two have upgraded cooperation to the highest level in recent years, so Iran did not expect China to copy and paste the 2014 statement.
Elsewhere, he stressed that the Islamic Republic is consulting with the high representative of the European Union for foreign affairs and has continuous interaction with him, he stressed.
The third Tehran Dialogue Forum under the title of Neighborhood Policy of the Islamic Republic of Iran: An Approach to Friendship and Trust kicked off in the Iranian capital on Monday morning with participation of 70 scholars from 36 countries.
the third Tehran Dialogue Forum – Hossein Amirabdollahian, Iranian FM – 19 DEC 2022 – Iran FM / WANA News Agency
the third Tehran Dialogue Forum – Hossein Amirabdollahian, Iranian FM – 19 DEC 2022 – Iran FM / WANA News Agency