I will not defend my thesis without acknowledging Gen. Soleimani
WANA (Feb 25) – The issue of an Iranian student named "Vahid Saadat Talab" in one of Sweden's universities, who intends to praise General Soleimani for creating security in his thesis, has made news.
Vahid Saadat Talab says about his appreciation and thanks to General Soleimani: Appreciating the family in the thesis is a natural thing and Soleimani is like a father to me, like a brother. He saved my country, so why not dedicate my thesis to him. He is my extended family.
This Stockholm University student continues: I consider this issue to be completely related to freedom of expression. If there is freedom of speech in Sweden, my action is an exact and definitive example of freedom of speech.
In response to the university's reaction, Saadat Talab said: I was surprised by the strong reactions of the university. Banning the use of Qassem Soleimani's name is against the university's alleged freedom of expression.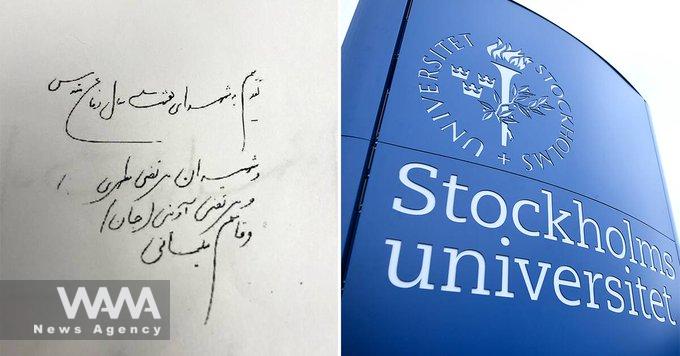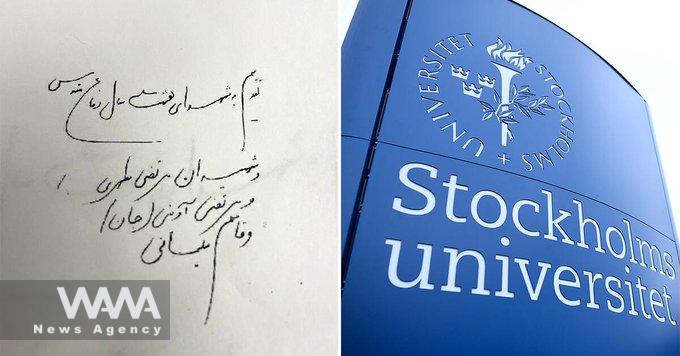 In response to the question of a foreign reporter who said [what is your reaction to the fact that some people say that you have mentioned extremist people -Qassem Soleimani and Morteza Motahari- in the thesis] he said: It is a fact that these people (Soleimani and Motahari) ), saved the world from evil forces in the world and especially in the Middle East.
In response to the importance of naming these people despite not being related to the subject of the thesis, Saadat Talab said to them: Certainly, my research is related to these elders, but an indirect relationship. The fact that I can still research and write in complete security is related to Qassem Soleimani.
The words of Vahid_Saadat_Talab, an Iranian student of Stockholm University, Sweden, who honored Gen.Qasim Soleimani, martyr Morteza Motahari (one of the theorists and founders of the Iranian revolution) and martyr Avini (The famous artist of the revolutionary front in Iran)  in his doctoral thesis, and now the university is planning to deal with him.↓