Iran, Kuwait Discuss Bolstering Mutual Ties
The foreign ministers of Iran and Kuwait weighed plans for the promotion of cooperation between the two countries in various fields.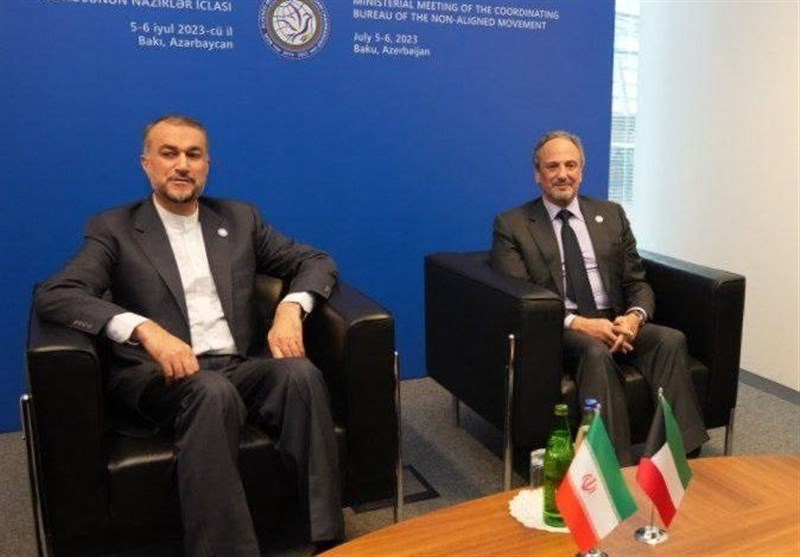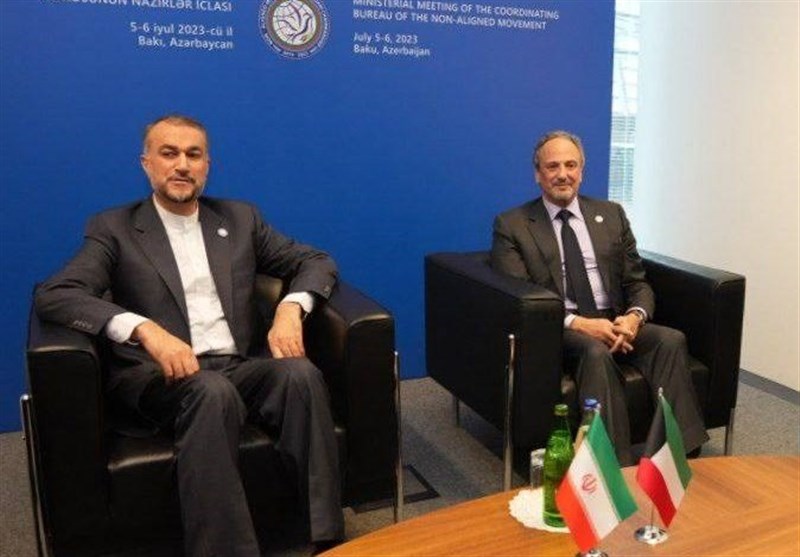 Iranian Foreign Minister Hossein Amirabdollahian and his Kuwaiti counterpart Sheikh Salem Abdullah Al-Jaber Al-Sabah held a meeting on the sidelines of a ministerial meeting of the Non-Aligned Movement (NAM) in Baku on Wednesday.
The two senior diplomats talked about the ways to broaden political and economic relations between their countries.
Highlighting the priority of neighbors in Iran's foreign policy, Amirabdollahian said the Persian Gulf states are among the most important countries in this policy.
He also called for the promotion of cooperation between Tehran and Kuwait City.
For his part, the Kuwaiti foreign minister stressed the need for the enhancement of relations with Iran.
The two-day ministerial meeting of the NAM Coordinating Bureau got underway in Baku on Wednesday morning.
Founded in Belgrade in 1961, NAM has 120 member states, in addition to 17 observer states which are not formally aligned with or against any major power bloc.
The Third World sees NAM a movement to make their voice heard amid a changing world that witnesses swinging geostrategic balances.
SOURCE: Tasnim