Iran, Qatar FMs meet to review international, regional issues
Iranian Foreign Minister Hossein Amirabdollahian has held talks with his Qatari counterpart Sheikh Mohammed bin Abdulrahman bin Jassim Al-Thani in Doha.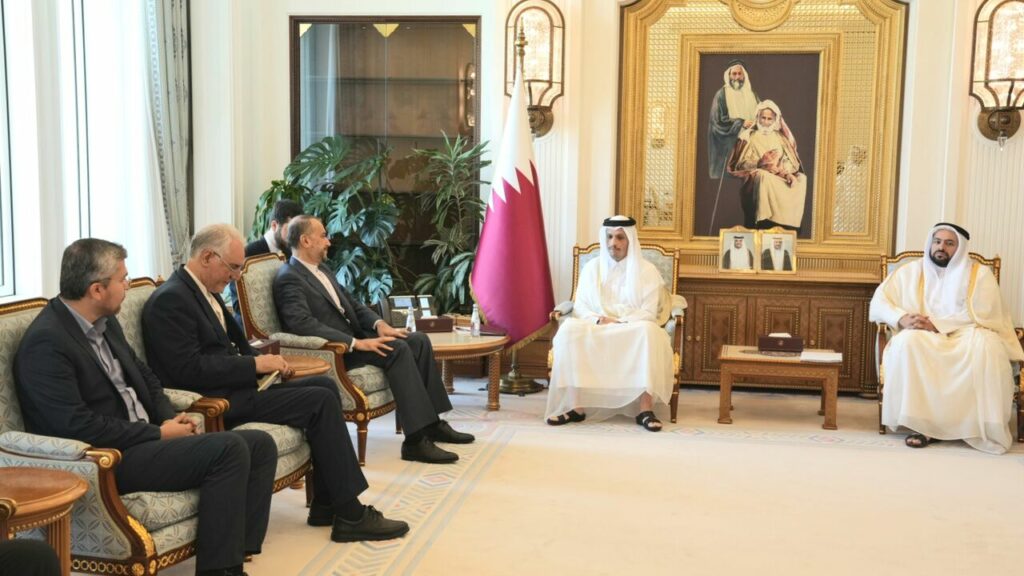 The talks which were held on Tuesday focused on important international, regional and bilateral issues, as well as on negotiations about the revival of Iran's nuclear deal with world powers and removal of US sanctions from the country.
After Doha, Amirabdollahian is to visit the Omani capital Muscat to consult with the officials in the Arab country.
Upon arrival in Doha early on Tuesday, Amirabdollahian tweeted that Iran would continue to expand its comprehensive relations with its neighbors as part of the country's balanced foreign policy.
SOURCE: IRNA