Iran will actively pursue terrorists beyond its borders: Intelligence ministry
Iran's Intelligence Ministry says it is seriously pursuing terrorists beyond the country's borders, following a string of successful operations that led to the arrest of individuals affiliated with the Mujahedin-e-Khalq terrorist organization (MKO).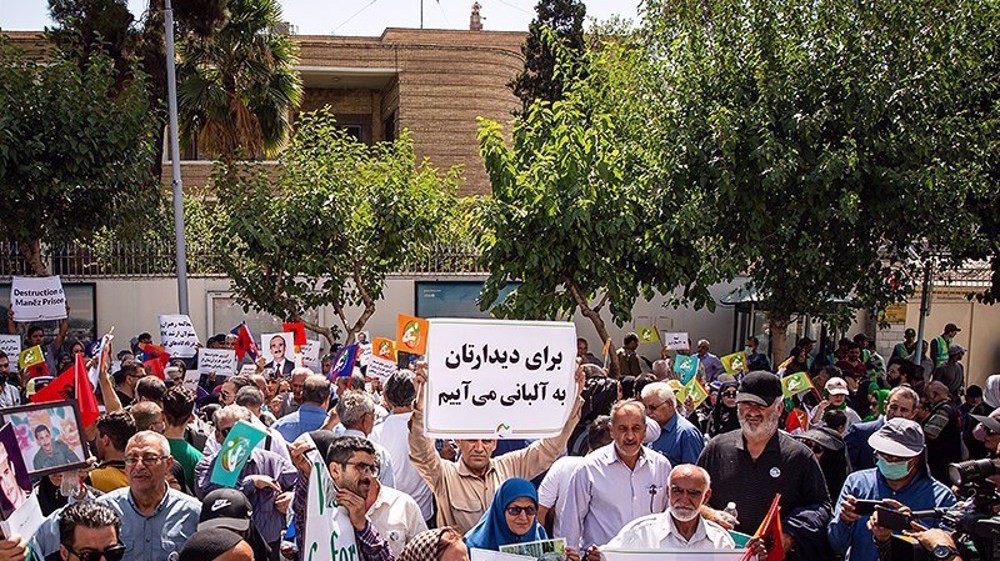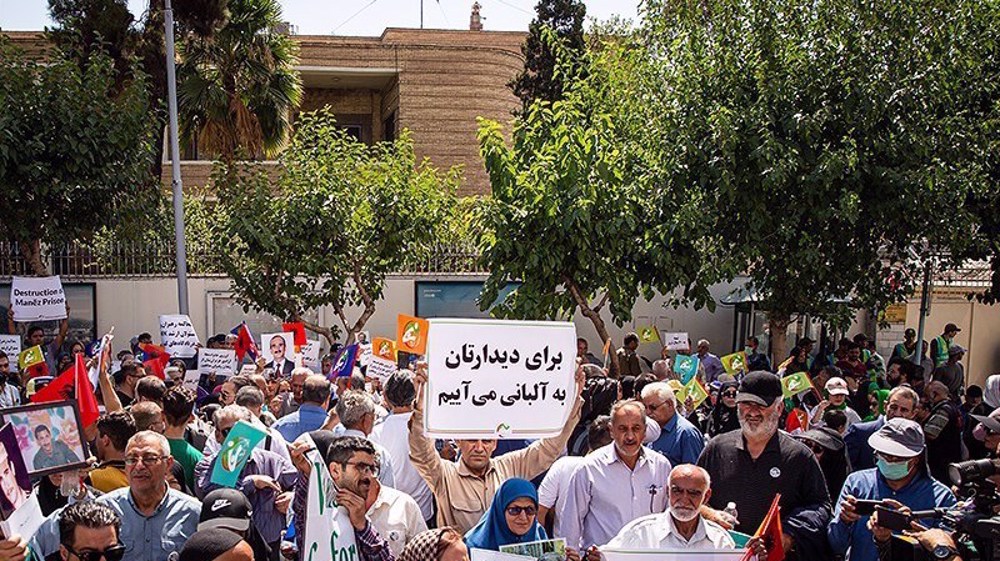 In a statement issued on Sunday, the ministry commended the Albanian government for its recent action against MKO terrorists during a raid on their camp in the northwestern region of the capital, Tirana. The ministry regarded the operation conducted by the Albanian police as a "step forward."
The statement said that the intelligence ministry has consistently warned European intelligence and security services about the MKO's ongoing terrorist activities, particularly from their main base in Albania and other Western countries.
The ministry said it has issued the necessary warnings against any negligence by the countries hosting the MKO.
The ministry "once again reiterates that the Islamic Republic of Iran has put the hunt for the terrorists beyond the borders high on its agenda."
Based on authentic intelligence, it said, a number of notorious sponsors of terrorism in Europe and the United States seek to revive the MKO "under the direction and influence of the Zionist murderers."
The MKO has carried out numerous terrorist attacks against Iranian civilians and government officials since the victory of the Islamic Revolution in 1979. Out of the nearly 17,000 Iranians killed in terrorist attacks over the past four decades, about 12,000 have fallen victim to the MKO's acts of terror.
Albanian police forces entered the MKO camp, known as Ashraf-3, on June 20 due to its engagement in "terror and cyber attacks" against foreign institutions. Authorities seized 150 computer devices linked to terrorist activities. At least one person was killed and dozens of others were injured during the clashes at the camp.
Reports suggest that an MKO member killed in the raid was a high-profile commander of the terrorist group named Abdolvahhab Faraji. He was said to be an expert in military engineering operations, and was apparently in charge of technical and engineering activities during an anti-Iran operation by the terrorists in July 1988.
More than a week later, police in Albania entered the Ashraf-3 camp again and security forces were deployed at the entrance to the camp and controlled all vehicles leaving the site.
The European Union, Canada, the United States, and Japan had previously listed the MKO as a "terrorist organization."
In 2012, the group was taken off the US list of terrorist organizations. The EU followed suit, removing the group from its list of terrorist organizations.
Iran's Intelligence Ministry vowed to continue its relentless anti-terror fight until full eradication of those terrorists that commit acts of sabotage against Iran as proxies for the Israeli regime with the support of the Iranian nation's enemies.
SOURCE: Press Tv