Iranians showed their disgust at what the Zionists are doing in Gaza
WANA (OCT 13) – Today, on Friday, October 13, Iranians joined hands with fellow Muslims from other nations to stage a demonstration. Their mission was clear: show support for the Palestinian people and express strong disapproval of Israel's actions. The gathering was not just in Tehran but across the country.
The march in Tehran began at 10:30 AM LOCAL TIME, starting from Ferdowsi Square and running to the University of Tehran, where Friday prayers were scheduled for noon.
The event was a powerful symbol of unity and determination, showing the Iranian people's support for Palestine issues that are close to their hearts. The People of Iran believe the Muslim world should be united in times like this. "It is necessary that in this sensitive situation, Muslims and Islamic countries and the heads of Islamic countries need to stand together more so that this oppression can be eradicated, God willing." Said a Persian Employee today at the demonstrations to WANA.
IRANIAN OFFICIALS REACTIONS
General Salami, Commander of  IRGC, Before the Friday prayer sermons in Tehran, reacted to the Israeli attacks on Gaza:

"You are going down the well with the rope of the Zionist regime. The image of America in the world is getting darker day by day."
"Muslim nations will not let you dominate their destiny. Gaza will win in the end. Resistance never fails."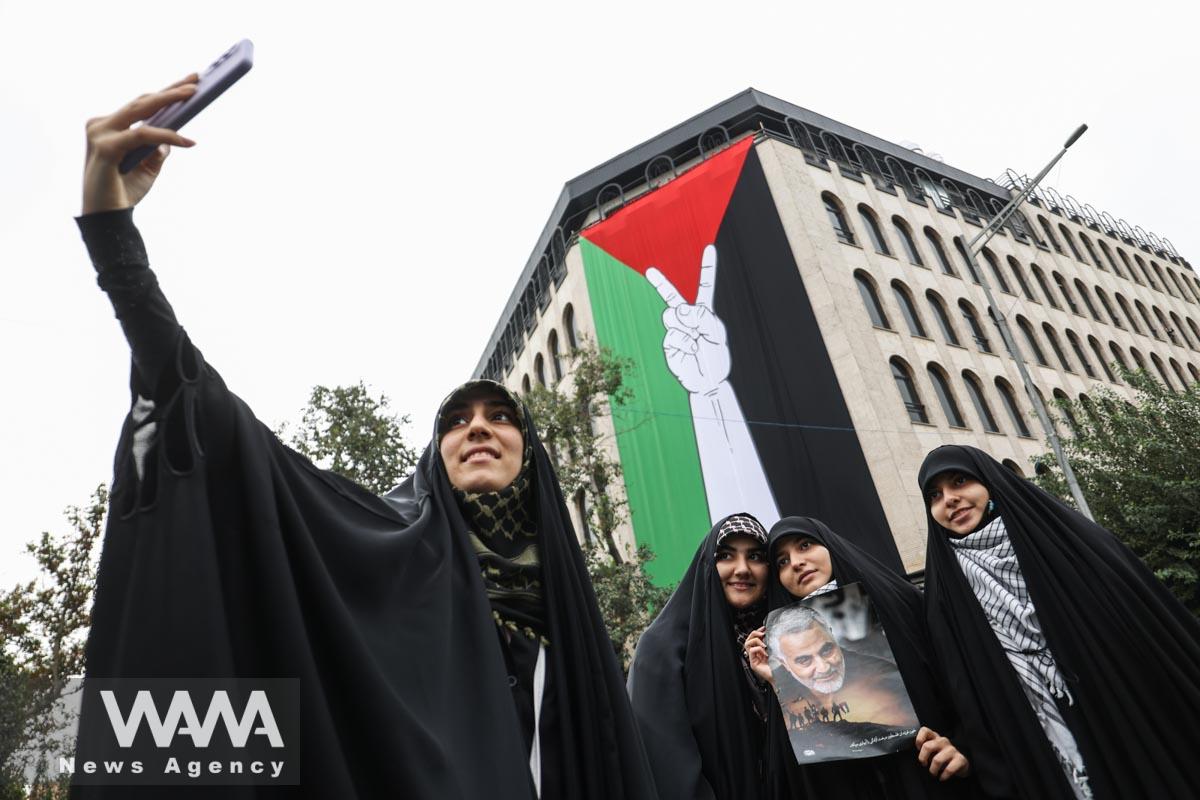 Iranians showed their disgust at what the Zionists are doing in Gaza
WANA (OCT 13) – Today, on Friday, October 13, Iranians joined hands with fellow Muslims from other nations to stage a demonstration. Their mission was clear: show support for the Palestinian people and express strong disapproval of Israel's actions. The gathering was not just in Tehran but across the country. The march in Tehran […]
Clergy Khatami, Speaker of the Friday's prayers:
"This is a completely legitimate defense. Good job (Hamas)."
"If you want to continue these crimes (Israel's crimes), don't doubt that you (Israel) will receive stronger slaps back."
"We tell the world that by the grace of God, until the liberation of the holy  city of Qods and until the return of the oppressed Palestinians to their homes, with the slogan of every Palestinian one vote, Islamic Iran will remain in the scene of supporting these oppressed people."