Living among Motorcycles
WANA (2021) – Like many big cities around the world, motorcycles are considered one of the most significant means of transportation in Tehran. In the center of the city, where congestion is most visible, motorcycles are an often a preferred alternative to cars. According to some statistics, there are more than three million motorcycles in Tehran. PHOTO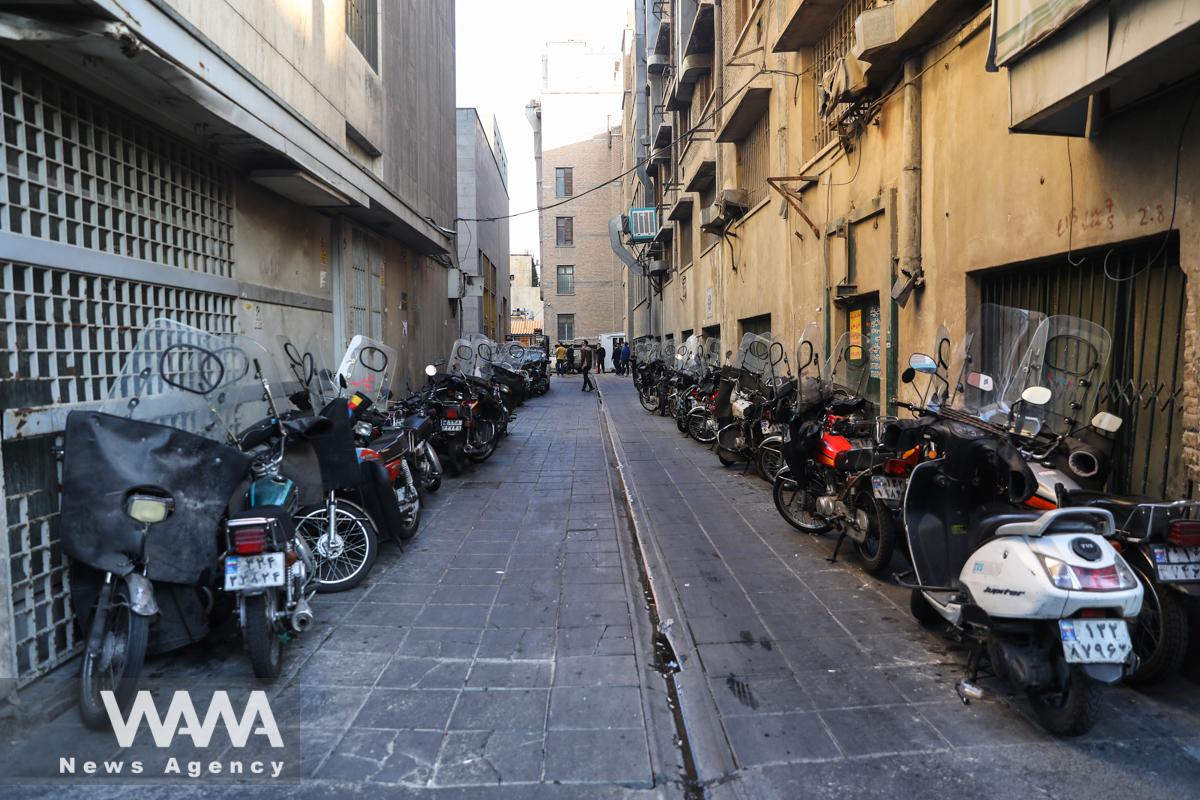 More than one million motorcycles transit daily in the crowded downtown area in Tehran which according to official statistics accounts for 26% of the capital's air pollution and 20% of the mortalities related to traffic accidents are motorcyclists, most of whom from the younger echelon of society.
Most residents use motorcycles to avoid traffic. Many of them use motorcycle taxies instead of car taxis on a daily basis. In Tehran, a large number of men work using their motorcycles. Many of them working in delivery and some carry passengers around. The increased popularity of motorcycle transportation has spurred several applications to launch for Tehrani residents so passengers and motorcyclists can find each other more easily.
Massoud is a 30-year-old from Tehran. He has been interested in music for many years. His interest in music led Massoud to set up a home studio where he can practice and compose music. Massoud says that music is like a love for him and he is willing to do anything for it. Music is considered a low-income art in Iran and so Massoud works with his motorcycle every day to afford his instruments and his production costs.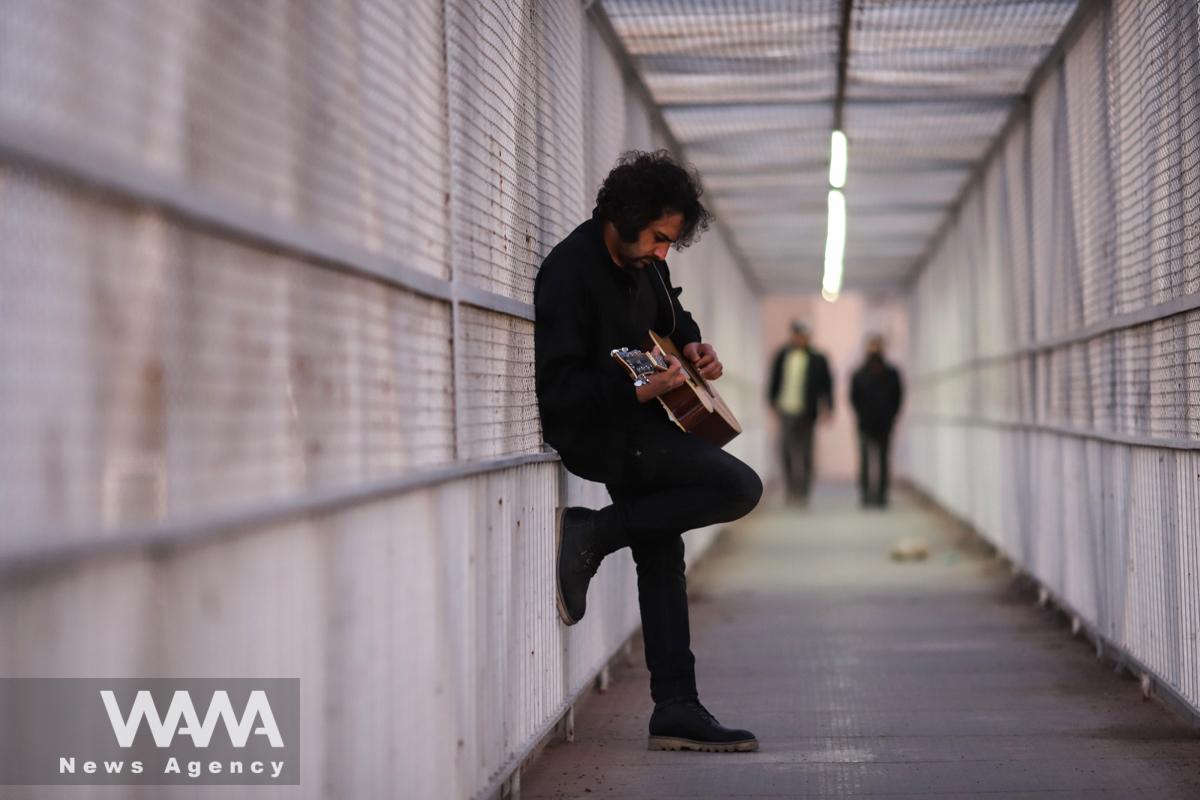 …..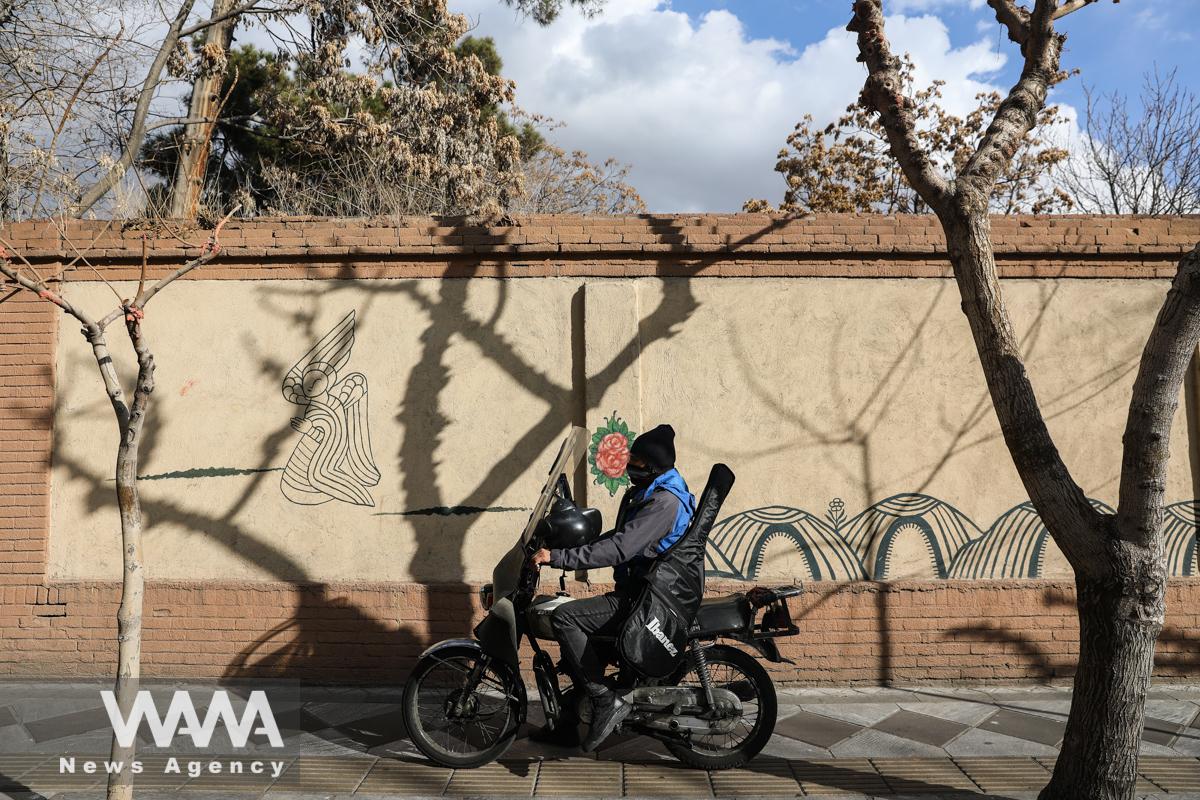 Due to sanctions, Iran has not been able to access the latest innovation of the motorcycle world. Most of the motorcycles in Tehran are old. Noise and air pollution are the most significant problems these old motorcycles create in Tehran. The promises to improve the motorcycles have not yet come true. The old technology of Iranian motorcycle factories is not able to produce ones with world-standard modern capabilities. In recent years, the Iranian government has been seeking to modernize and upgrade the motorcycles. More new electric motorcycles and mopeds can be seen on the streets of Tehran today than ever before.
Photo by : Majid Asgaripour