Nobel Prize, delusional respiration for Critics of Iran's government
WANA (SEP 07) – "Well, I was delighted. I hope this will give more attention to Iranian women looking for their rights." Sajad Nejati, an Iranian university student, commented on the Norwegian Nobel Committee's 2023 prize to Narges Mohammadi, an Iranian woman imprisoned.
On Friday, October 6, the Norwegian Nobel Committee announced that they have awarded the 2023 Nobel Prize to Iranian human rights activist Narges Mohammadi.
After Shirin Ebadi, she is the second Iranian to win the Nobel Peace Prize. Currently, Narges Mohammadi is imprisoned in Iran. She is known for her activism and for being the spouse of Taqi Rahmani, a national religious activist.
Since the announcement of this Prize, there has been controversy surrounding it. Some believe the recipient deserved it, while others see it as a political move against Iran's government.
The critical point is that the prominent leaders of the reformists in Iran did not consider Shirin Ebadi worthy of the Nobel Peace Prize at that time, nor do they consider Narges Mohammadi a rightful candidate for this Prize now. The reformists, like the conservative movement, believes that this act of the Nobel Committee is an entirely political movement.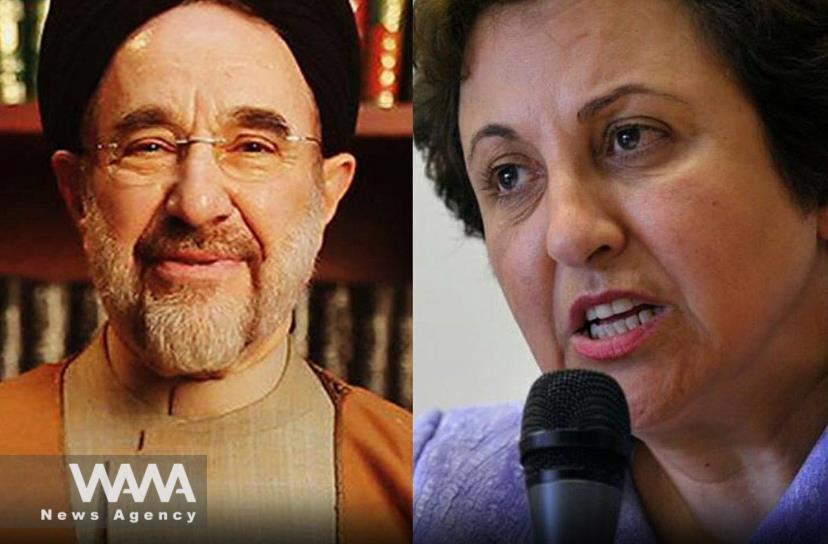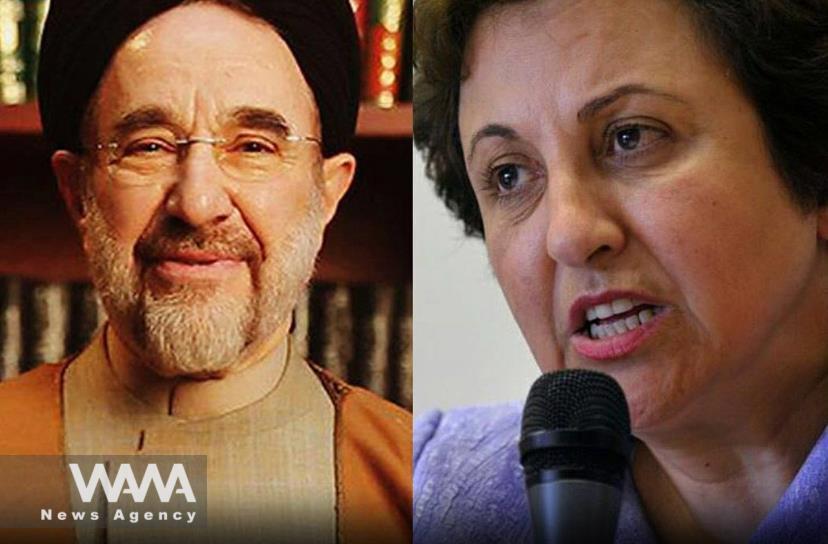 The political action of the committee of the Nobel Peace Prize to Shirin Ebadi was so incoherent and immature at that time that even the leader of the reforms and the president of the time, Seyyed Mohammad Khatami, could not be convinced to congratulate or be proud of it. Khatami called this award "unimportant and based on political criteria," and in response to reporters asking why you are not reacting to this important event, he said: "From my point of view, the Nobel Peace Prize is not very important, of course, the Literary Prize is important. But not the Peace Prize."
The Nobel Committee declared Narges Mohammadi worthy of this Prize because of her "struggle against the oppression of women and efforts to strengthen and consolidate human rights and freedom for all."
This is while many Iranians do not understand the significance of this individual and believe the award could have gone to anyone else, and Awarding it to Mohammadi had other motifs behind it. "It was certainly political, I say my opinion, and I don't know why this award was given to this lady. We've had many peace ambassadors." Said an Iranian employee to WANA.
Meanwhile, a female supporter of Mrs. Mohammadi was thrilled about this award and expressed her feelings as she had hoped: "As a woman in this society, I strongly agree with this decision. In a society where women are not granted any rights, this award can be a source of relief for us. It shows that some people care about us and our struggles."
Iran's Foreign Minister, Hossein AmirAbdollahian, posted an X on this same subject, saying Iran's late Commander, General Soleimani, was the only one who truly deserved the award.
لایق‌ترین نماد صلح جهانی، سردار فداکاری بود که دو دهه با تروریسم و خشن‌ترین جنایتکاران مبارزه کرد و امنیت منطقه و جهان را تضمین کرد.
حضور دهها‌میلیونی مردم در تشییع شهید ‌حاج قاسم سلیمانی در ایران و عراق و‌ همدلی جهانیان، باشکوه‌ترین و ماندگارترین اعطای #جایزه_صلح در تاریخ بود.

— H.Amirabdollahian امیرعبداللهیان (@Amirabdolahian) October 6, 2023
The Iranian government has expressed disagreement with the Nobel Committee's choice and holds a different perspective on the issue. Iran's government believes awarding the Peace Prize to Nages Mohammadi was a political action against Iran, "This action of the Nobel Peace Committee is a political movement in line with the interventionist and anti-Iranian policy of some European governments, including the government of the headquarters of the Nobel Committee, which shows its disappointing deviation from its initial goals and the use of the Peace Committee as a tool." Said Naser Kanai in a statement after this award was awarded to Mohamadi on Friday.
Mohammadi is a well-known human rights activist who began her career with the nationalists and has been a vocal opponent of the Islamic Republic. She was first arrested in the late 1990s, but her detention was not widely publicized until the beginning of 2010.
On May 23, 2021, Narges Mohammadi was charged with various offenses against the government, and She was subsequently sentenced to 80 lashes and 30 months in prison. It is important to note that Ms. Mohammadi has expressed her disagreement with the sentence and has vowed to "disobey" it. The verdict was carried out in November of 2021, and she has been serving her sentence since then.
"I hope this award will not cause her to be sentenced more." Sajad, A university student in Iran, expressed his concern about Mrs Mohammadi.
Whether this Prize was given to Mrs, Mohamadi with strategic motifs or if it was purely out of merit, it serves as a spotlight, bolding Iran's female rights situation.
---
WANA / Writing by S, Khezri. and R. Ganji contributed.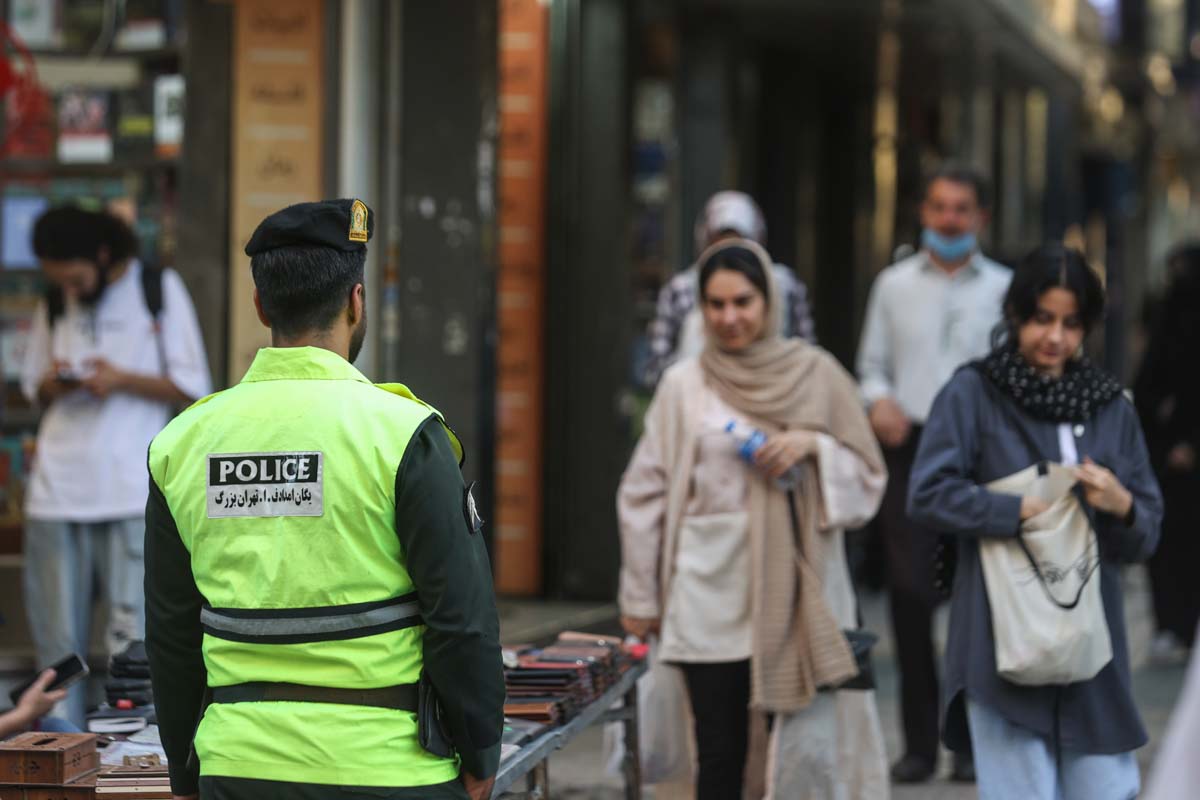 2023 is almost over, yet clergies are in power 
WANA (SEP 16) – Months ago, the opponents of the Islamic Republic had called for people to come to the streets once again and challenge the government in Iran on the occasion of the death anniversary of Mahsa Amini. Mahsa Amini's tragic death, a young Iranian woman who died in police custody, shook the […]