Power Equation Shifting in Favor of Resistance: Iranian President
Hailing the Palestinian groups' victories in battles against the Zionist regime as a testimony to Israel's fake deterrent capabilities, Iranian President Ebrahim Raisi said the resistance front continues to accumulate power in regional and international spheres.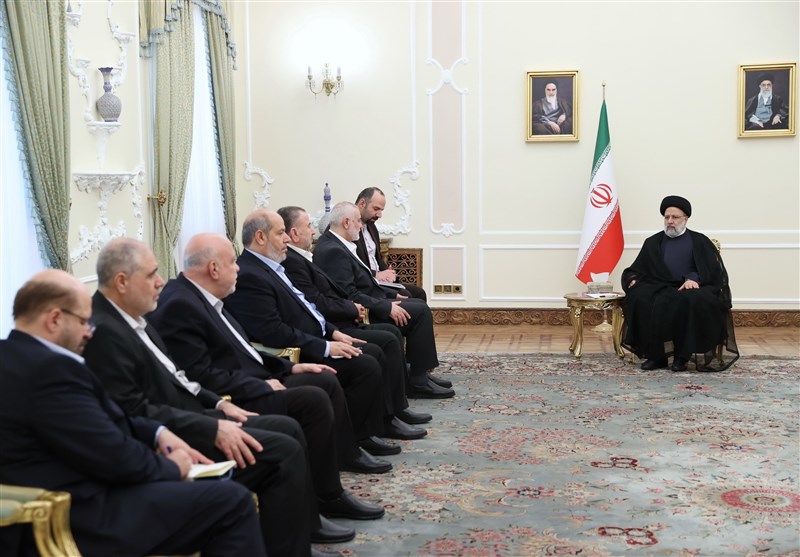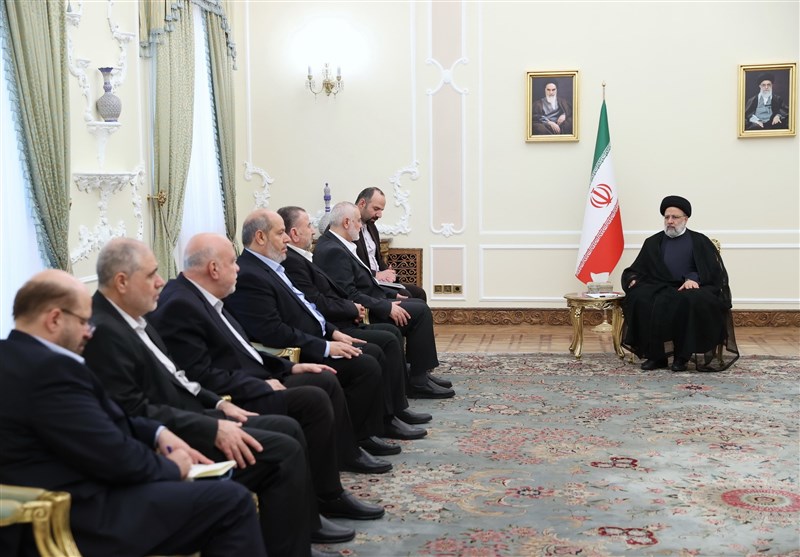 The Palestinian resistance groups' recent victories indicate that the resistance current has become stronger than ever while the enemies are stuck in the weakest position, Raisi said in a meeting with the political bureau chief of the Palestinian Islamic Resistance Movement, Hamas, held in Tehran on Tuesday.
The resistance front's victories also proved the fake image the Zionists sought to create of their self-proclaimed deterrence, the Iranian president stated.
"Today, the resistance front is shifting the power equation and the circumstances in its own favor and against the hegemony current, not only in the occupied territories, but also in the region and even in the international arena," Raisi underlined.
Stressing the need to maintain and promote unity among the resistance groups in Palestine, he added, "Even those that once sought negotiations and agreement with the Zionist regime and its sponsors have now deeply come to the conclusion that giving in to and negotiating with that regime is futile and the only possible way to deal with it is resistance."
For his part, Ismail Haniyeh expressed gratitude to Iran for supporting the Palestinian nation and the cause of liberation of al-Quds, saying the resistance front continues to gain momentum in Gaza, the West Bank, the 1948 occupied territories, and even among the friends and supporters of Palestine abroad.
He noted that Hamas has gained an advanced level of power and resistance capabilities, saying the Palestinian groups engineered the recent 5-day war with the Zionist regime from a joint operation center which illustrates the close interaction, unity and coordination among the Palestinians.
Palestine has turned into a part of the integrated and unified current of resistance across the region, Haniyeh stated.
Last week, Leader of the Islamic Revolution Ayatollah Seyed Ali Khamenei praised Palestinian resistance groups for their victories against the Israeli enemy, saying the Zionist leaders are right to be concerned that they may not see the regime's 80th anniversary.
The Leader also praised the PIJ for "passing the test" in the recent attack on Gaza. He underlined that the conditions for the Zionist regime have changed compared to that of seventy years ago, saying, "The growing power of the Resistance groups in the West Bank is the key to bringing the Zionist enemy to its knees, and this path must continue."
SOURCE: Tasnim