Riyadh – Tehran on the path of friendship
WANA (Jun 15) – Recently, after the normalization of relations between Iran and Saudi Arabia, the Iranian embassy in Riyadh was reopened after seven years.
The Iranian side had previously announced reopening the Saudi embassy in Iran. For this purpose, Saudi Foreign Minister "Faisal bin Farhan" will travel to Tehran on Saturday to meet and talk with the Islamic Republic of Iran officials.
This trip is essential because it is said that "Prince Faisal bin Farhan Al Saud" will soon carry a message from "King Salman bin Abdulaziz", the King of Saudi Arabia, to "Ibrahim Raisi", the President of Iran. This message is said to be about the development of relations between the two countries.
"Ben Farhan" is supposed to meet with the President of Iran and other Iranian officials during this trip and discuss the evolution of relations between the two countries.
There are no new details about the reopening ceremony of the Saudi embassy in Iran. Iranian local media reports that the Saudis have reserved one floor of the "Spinas Palace Hotel" located in the northwest of Tehran (Sadatabad) for a long time. The diplomats of Saudi Arabia who came to Tehran some time ago settled in this hotel and started their activities.
According to this news, until the condition of the building of the Saudi Arabian embassy in Tehran is determined, the embassy will temporarily remain in this hotel.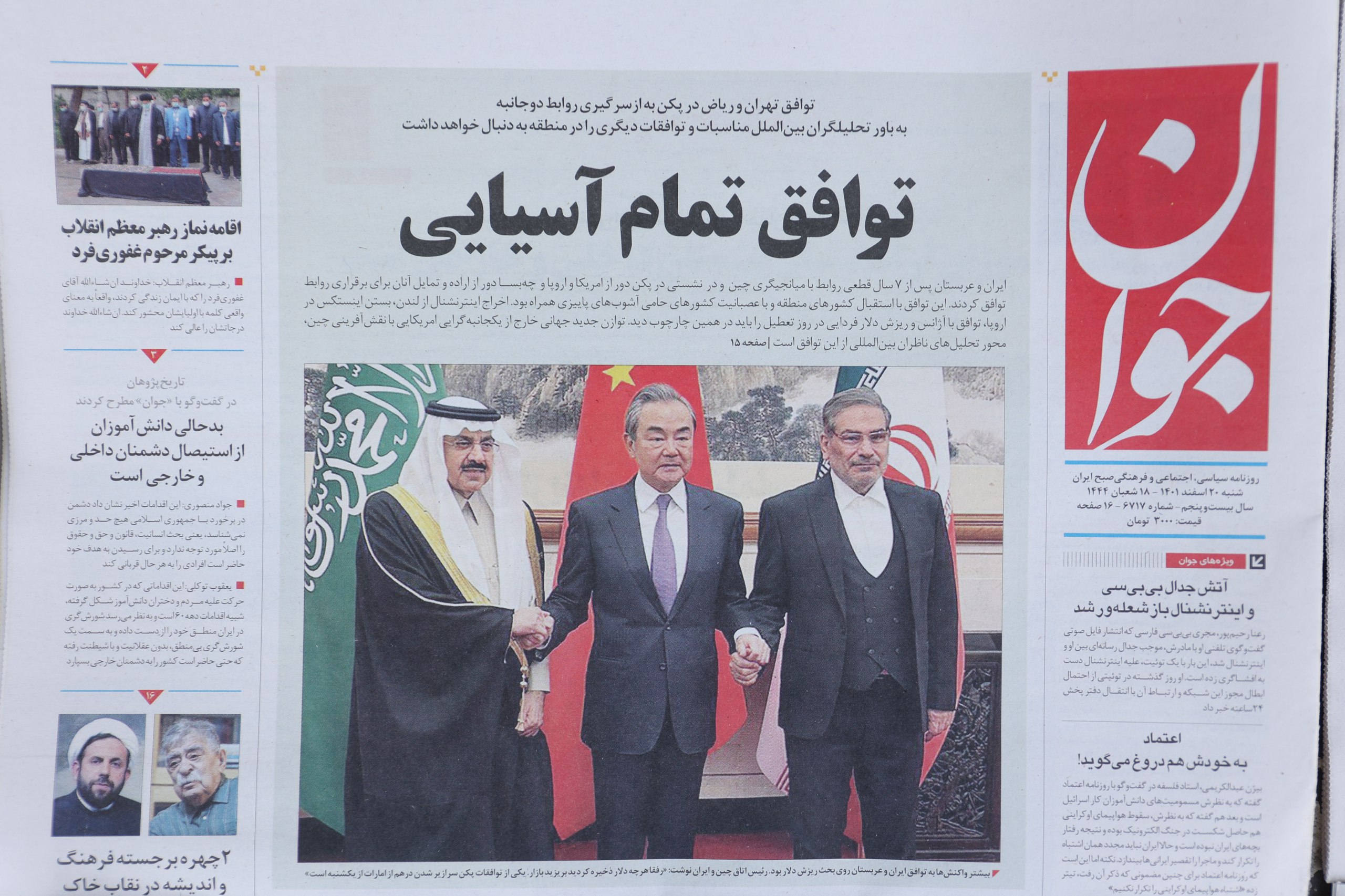 Iran Resumes Ties with Saudi Arabia after 7 years
WANA (Mar 11) – On Friday, Iran and Saudi Arabia reached an agreement to restore diplomatic relations and re-open their embassies and missions, seven years after they cut off ties over various issues. After several days of intensive talks in the Chinese capital, Beijing, Iran's Supreme National Security Council Ali Shamkhani officially announced the agreement […]
IRAN & SAUDI ARABIA
The rivalry between Iran and Saudi Arabia has been fueled by various factors, including political differences, economic competition, and involvement in regional conflicts. Both countries have been competing for influence and power in the region, often through proxy wars and support for different political factions.
One of the most significant sources of tension between the two countries is the conflict in Yemen. Saudi Arabia has been leading a coalition of Arab states in a military campaign against the Houthi revolutionaries, who are believed to be supported by Iran.
Iran and Saudi Arabia have also been involved in the Syrian civil war, with Iran supporting the government of Bashar al-Assad and Saudi Arabia supporting various opposition groups. The two countries have also been involved in a number of other regional conflicts, including in Iraq, Lebanon, and Bahrain.