Sogand soaring journey above and beyond tradition
WANA (SEP 27) – In the morning, when you pass by a tall building, you see people hanging from the exterior of the construction to clean the windows. Surprise is aroused along with happiness when you see that one of those people is a 31-year-old girl who has put the traditional beliefs and customs of her society aside and has chosen a job that is neither compatible with the traditions nor with the religious beliefs of the community.
Women choosing men's complex jobs in Iran is often for show-offs and has never been widespread. All through Iran, you may see at least two female mechanics, three or four female carpenters, several female butchers, or drivers of trucks. Careers that women have entered but have never been welcomed by the same sex. The ultimate supports terminated in a single word, "WOW."
This young girl's story highlights the challenges women in conservative societies may encounter when pursuing non-traditional paths and the transformative power of breaking free from societal constraints.
Her name is Sogand, and she is from an upper-middle-class family. Like many young Iranian girls, she is looking for adventure but with a higher risk.
We do not judge whether she chose this profession to be seen as "special" or "famous" among her peers. We admire her courage and efforts as an Iranian lady.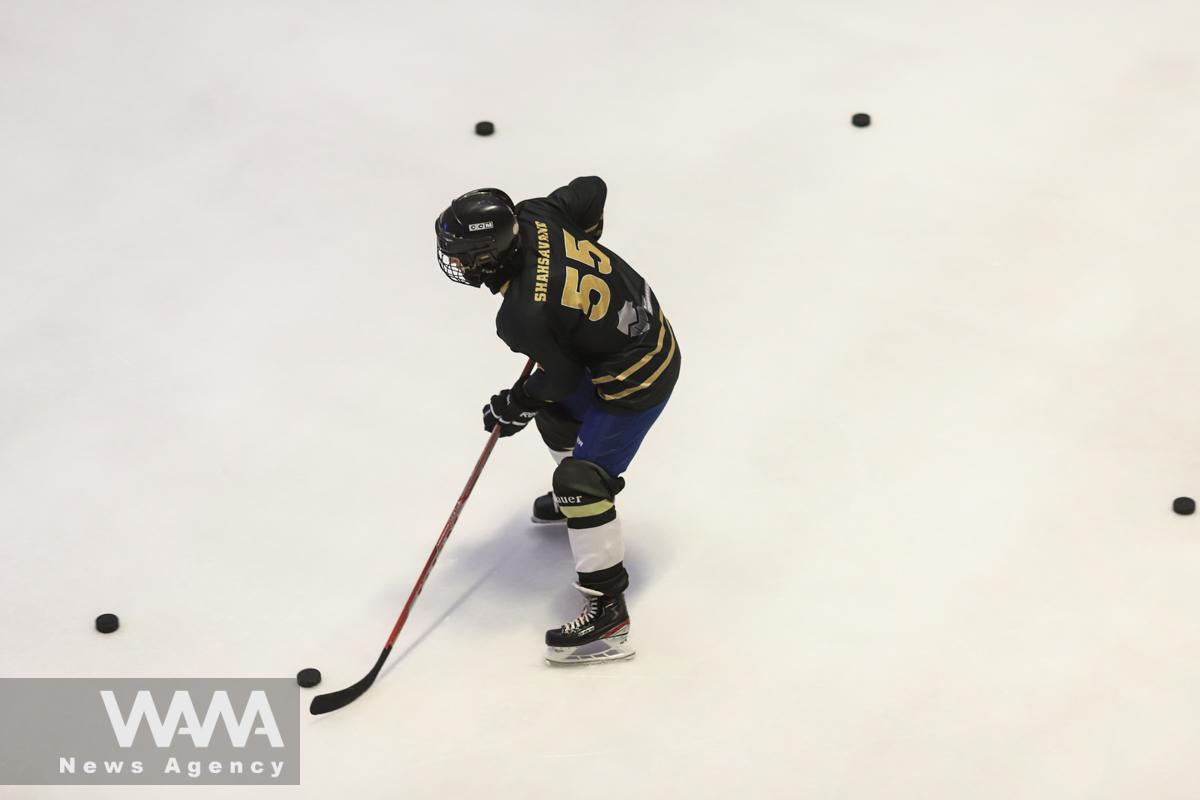 Ice Hockey Unique Challenge for Women in Iran
WANA (Feb 2021) – Ice hockey is not a sport you would expect to find in many places. Perhaps the most prominent countries that come to mind when thinking of ice hockey are Canada and Scandinavian countries like Finland. Iran – along with every country in the Middle East – is often generalized to have […]
Sogand's journey into the world of high-altitude activities began with a childhood fascination. Sogand, the girl who chose a career in the skies, was brought up in a family of such a nature; her dad was a pilot, so she got familiar with heights as a kid and did not acquire the typical fear of heights that most people have.
Persuading and encouraging other girls to do social activities was the reason that convinced her to talk to us about choosing this job.
She told WANA, "My dad was my biggest cheerleader, and I definitely got my love for adventure from him. I've always been drawn to exciting activities, even if others didn't quite understand or believe they had to see pictures and videos to believe it."
Like many others influenced by Islamic traditions, Iranian society often adheres to traditional gender norms and expectations. Activities such as rock climbing and building cleaning are not typically associated with women in such societies, and women who choose to pursue them may face skepticism, resistance, or even hostility from their communities. Sogand's decision to defy these norms required courage.
Sogand, being the cool rebel she is, never cared much for what society thought or those old behaviors. As a kid, she'd rather hang out with the boys and do their thing instead of playing with dolls and having tea parties. "Boys' stuff was way more fun," she laughs. "As I got older, I just kept pushing the envelope, trying things most people wouldn't dare."
In Iran, women are required by law to adhere to Islamic dress codes, which include wearing the hijab (headscarf) and dressing modestly. For Sogand, engaging in activities that require physical agility and freedom of movement, such as rock climbing and building cleaning, while wearing traditional Islamic clothing would have posed a significant challenge. Yet, she decided to find a way she could have both.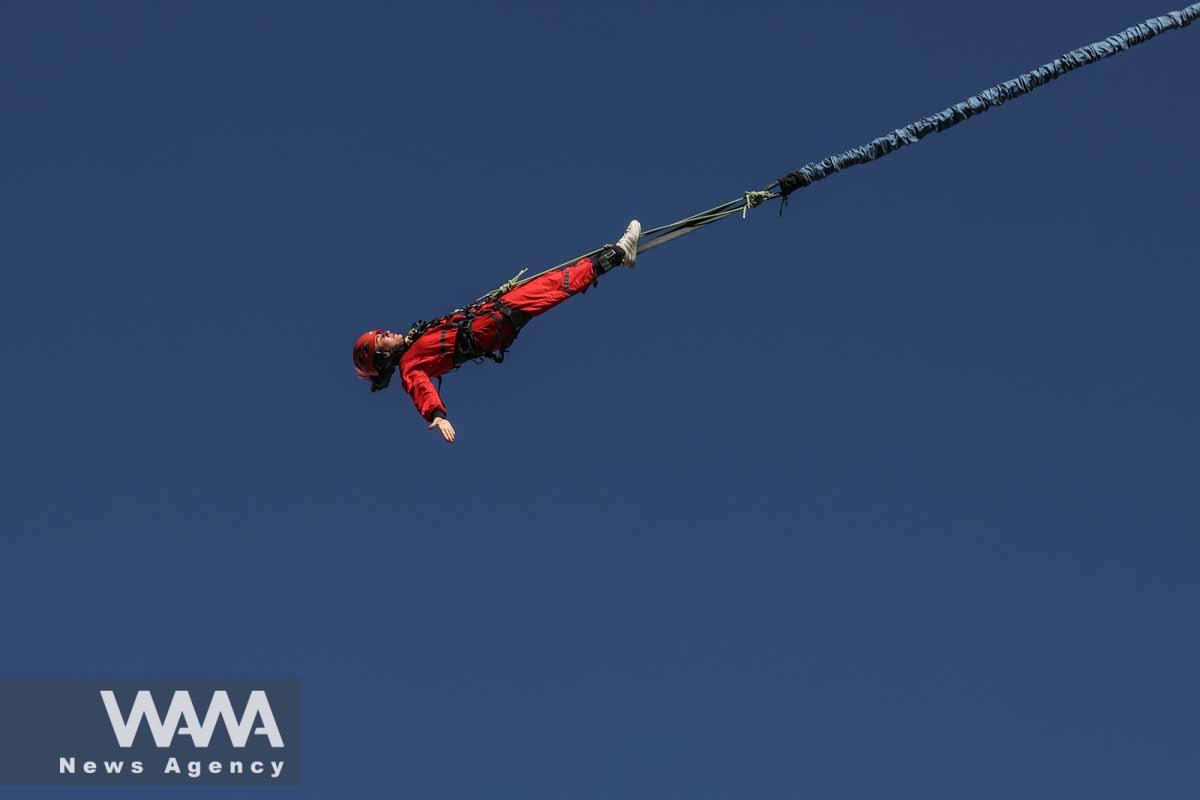 Sogand, An Iranian girl who loves height
Photo by : Majid Asgaripour
As a young woman seeking a hobby to occupy her time, she chose rock climbing and honed her skills over the years. Eventually, she decided to share her expertise by becoming a rock climbing teacher-trainer, inspiring others with her passion.
While conquering the skies, Sogand didn't stop there. She decided to reach even greater heights – literally. As one of the few women in Iran involved in tall building cleaning, she has challenged societal norms head-on.
Her interest in heights led her to admire people who scaled buildings or worked at extreme elevations, and she pursued training in this field. After completing the course and earning the highest score in her class, she received an international certificate and began her ascent professionally and literally.
Sogand noted the challenges she and her female colleagues face, saying, "Most companies are hesitant to collaborate with us simply because we're women. In Iran, job opportunities significantly differ for men and women, particularly in specialized fields. I always aspired to become a pilot like my father, but gender limitations prevented me from pursuing that dream. Even in my current field, working at heights, we often face restrictions not because we lack capability, but simply because we're not allowed as women."
When asked about the impact she's had on empowering the next generation, Sogand humbly replied, "A trainer is always a role model for her trainees, and they usually follow in her footsteps naturally. I've seen the same effect in my students, especially those initially afraid of heights. In rock climbing, younger kids, in particular, are often scared as they climb to certain heights. However, when I share my experiences and show them footage of my work, it's truly inspiring for them. They think, 'If she can do it, I can do it too!' Hearing this fills me with joy because I know I've been a positive role model, helping them overcome fears and discover their courage."
Sogand's amazing journey is like a big high-five to folks who don't let society's rules ruin their style. In a place where people can feel like they're stuck in a box of expectations, she's burst through like a window of fresh air, giving hope to others. So, while we're cheering for her awesomeness, let's keep in mind that the sky's just the beginning for those who dream big.
---
WANA / Writing by S, Khezri. and R. Ganji contributed.
---