Unveiling the Fiery Trend of Female Smoking in Iran
WANA (SEP 26) – Iran has recently witnessed an alarming growth in women, particularly teenagers, taking up smoking. This worrying trend has sparked concerns among health authorities and policymakers scrambling to address the issue.
To gain insight into the smoking habits of young adults, WANA interviewed Fatemeh, a 23-year-old university student. Fatemeh shared with us how she began smoking during her teenage years while socializing with friends after school. Initially, smoking was an exciting activity for their group, but it eventually became a habit they engaged in out of boredom due to limited finances and entertainment options. She says: " There wasn't anything for us to do when we hung out; everything was too expensive or forbidden, so we smoked out of boredom.
Later, she says that when she entered university, everybody was smoking there, so her smoking habit intensified.
So, there's this dorm where Fatemeh used to live – a typical university dorm. But here's the kicker: Girls were banned from lighting up inside their rooms, while the boys next door had no such hassle. Life's not always fair, huh?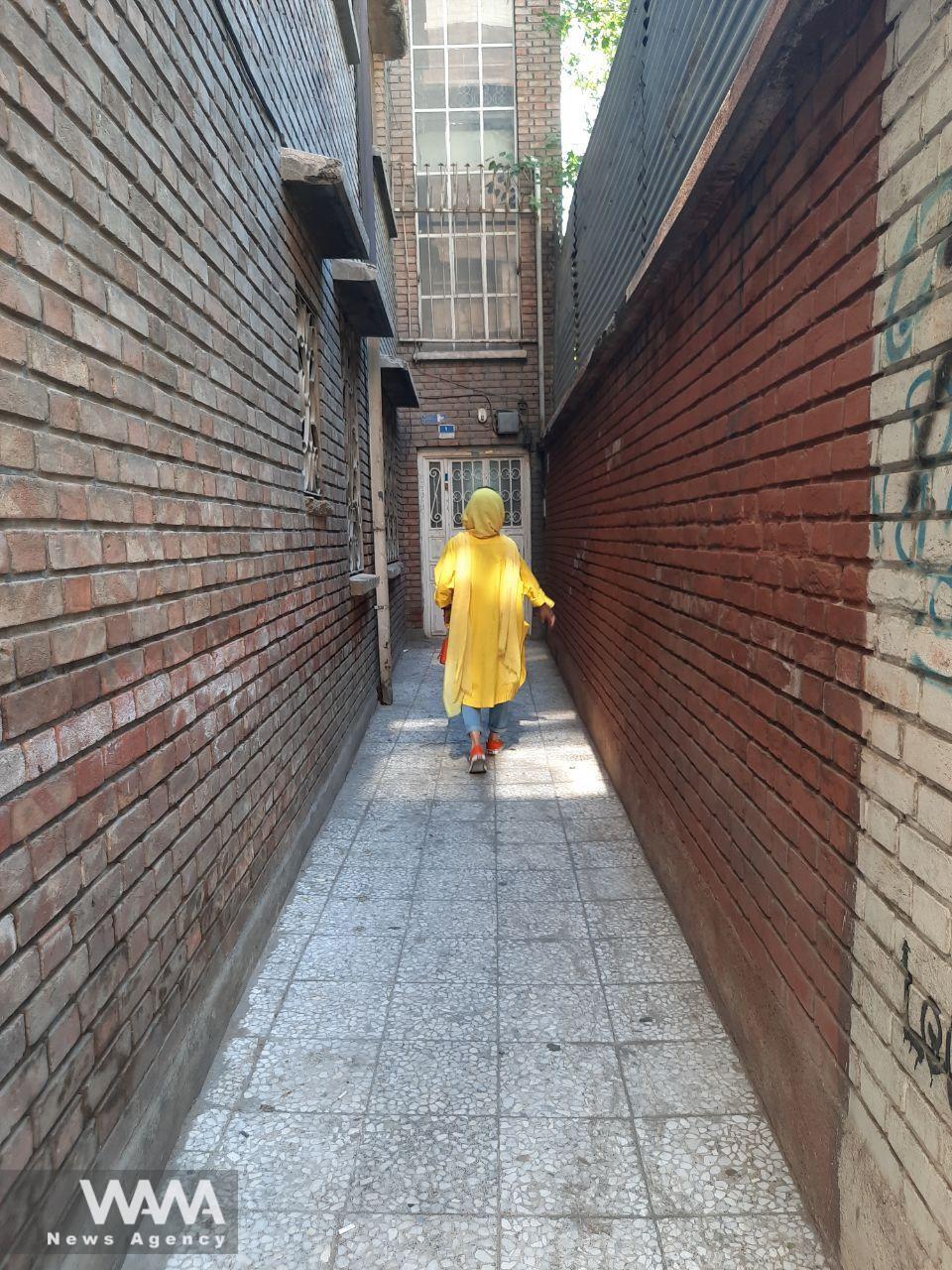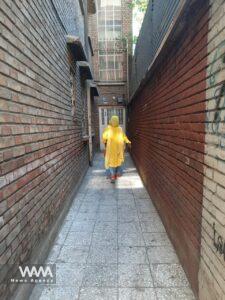 So, Fatemeh and her gang of dorm pals cooked up a plan. They waited patiently for the dorm headcount to go down. It was go-time once the coast was clear and the supervisor had slept. Locked doors and stifled giggles set the scene for their secret smoky escapades.
At night, they'd huddle together like co-conspirators, puffing away and sharing stories. It was like their own little rebellion, a haven where rules took a backseat and camaraderie was in the air – along with a hint of tobacco.
Fast forward to today, and you'll find her rocking the junior editor role at a photo studio. But when the clock ticks its last tock, it's time for a different scene. Out she goes, joining her crew of coworkers for a smoking session. It's like a daily ritual, a chance to unwind and chat about whatever's interesting.
Fatemeh's family is in the dark about this smoking habit. They'd have a big problem with her if they caught it. So, when she's back under her family's roof, the smoking gloves are off. And let's be real, those cigarette fumes aren't precisely perfume, are they?
A little while back, a buddy gave her a hot tip: "Try out a vape. It's smoother and way less smelly!" So, she gave it a shot, vaping away like a pro. But here's the twist – it didn't stick. She says it was nice, but nothing quite hit the spot like a good old-fashioned cigarette when push came to puff.
And that is the real story of a young girl. The smoking game might change, but for her, there's just something about those classic cigarettes that no vape can replace.
Dr. Jandagi, the head of the Environment and Labor Health Center of the Ministry of Health, also talked about substituting vapes and pods; he said that advertising alternative products as less dangerous and less harmful than regular cigarettes is another trick of the tobacco industry. The presence of glycerin in the e-cigarette solution increases the risk of lung cancer by damaging the air sacs of the lungs. No type of smokeless tobacco is a safe substitute for smoking.
As the smoke clears and the echoes of change reverberate, it's evident that this trend is more than just a puff of air. The rise of women, especially young ones, embracing smoking is a cautionary tale of freedom's unwilling consequences. While society's canvas shifts and norms evolve, the battle against this smoky surge rests not only on the shoulders of health warriors but also on each individual's choices.
The risk of increasing smoking among girls in Iran is the beginning of concern for families and authorities. Iranian families consider the lack of effort of the rulers in the field of culture as the cause of this cultural issue, and in return, the people in charge also consider the irresponsibility of the families towards their children as the cause of this situation.
MORE ABOUT THE STATICS OF SMOKING IN IRAN 
According to recent reports, the growth rate of Iranian women smokers has reached unprecedented levels.
Dr. Jaefar Jandagi, The head of the Environment and Labor Health Center of the Ministry of Health, stated that between 1395 and 1400, the consumption of tobacco in the age group of 18 to 24 years increased by 34% in men and by 90% in women, On the other hand, the consumption of tobacco in the age group of 13 to 15 in our country has also increased by 13%. The consumption of cigarettes by teenage girls has risen by 133%.
The 133% increase in smoking among young girls in Iran is a serious alarm for Iran's health institutions.
The cultural landscape and changing social norms have contributed to this wave, with more women now participating in public life and seeking personal freedoms. However, these newfound liberties have inadvertently exposed them to unhealthy habits, including smoking.
Factors attributed to the rise in teenage smoking include peer pressure, exposure to media influences, and stress brought on by academic and social forces.
---
WANA / Writing by S, Khezri. and R. Ganji contributed.
---