Why is Hamas' defensive attack in favor of Iran?
WANA (Oct 8) – Yesterday, Hamas announced the beginning of the Al-Aqsa storm operation, resulting in more than 350 dead and more than 1,600 wounded from the Zionist regime so far.
With the start of conflicts inside the occupied territory, the media pressure and rumors against the Islamic Republic of Iran have also decreased significantly.
In the preceding week, media outlets affiliated with Israel attempted to exploit an incident involving Armita Garavand to undermine Iran's security to promote the "Mahsa 2" project (a 22-year-old girl who died in the custody of morality police last fall). However, after the launch of the Al-Aqsa storm operation, media coverage of this incident has dwindled.
Similarly, awarding the Nobel Peace Prize to imprisoned woman Narges Mohammadi, seemingly for political reasons and to perpetuate the "Iranophobia" narrative, has lost prominence in public discourse.
Several Farsi-language media outlets based outside Iran, including the Iran International channel that receives funding from the British government and Israel, have openly declared their collaboration with the Zionist regime. These outlets, along with the pro-Western Cyber Corps, have been supporting Tel Aviv and condemning Palestinian actions since the beginning of these events.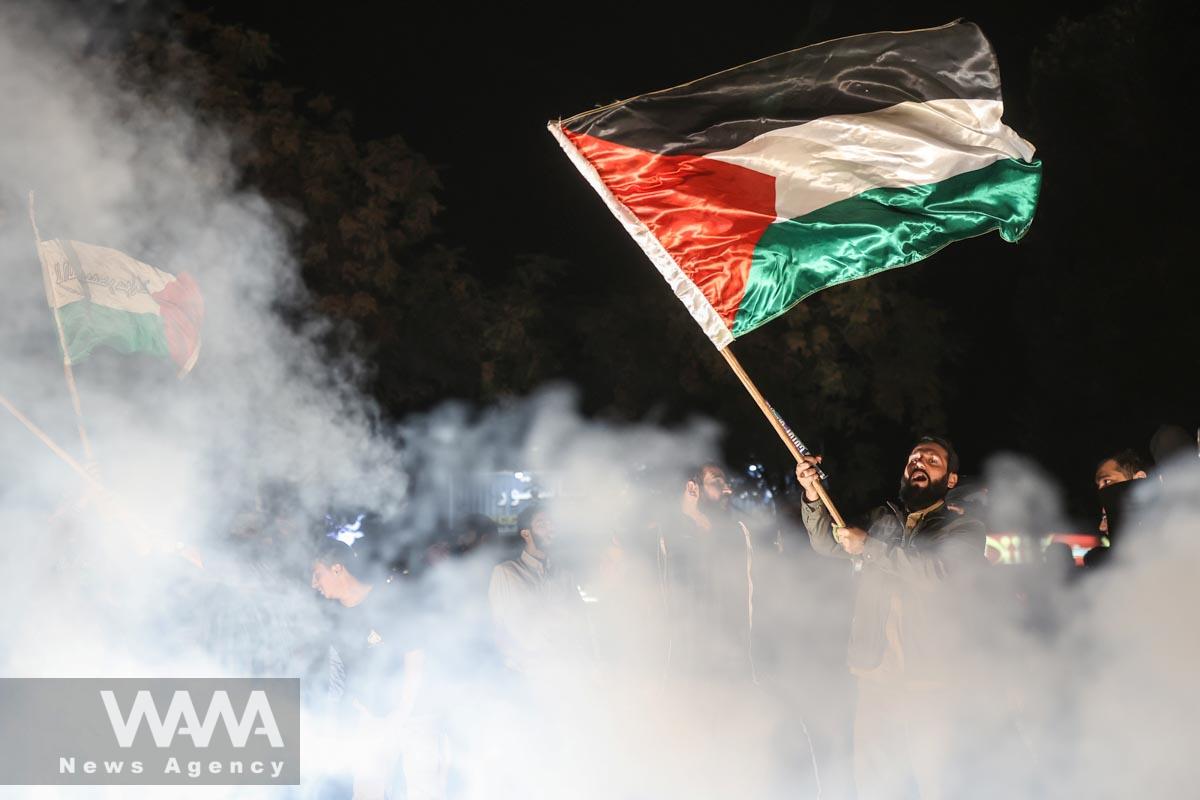 Iranians Rally in Support of Palestinian Actions
WANA (OCT 07) – In Tehran, a significant public gathering took place at "Palestine" Square. This gathering holds great importance in the context of Iran's loyal support for Palestine's resistance. As one of the most determined supporters of the Palestinian cause, Iran's reaction to this event was keenly anticipated as a display of solidarity with […]
Since yesterday, even some reformist media within Iran have adopted a similar stance as the media opposed to the Iranian government. While they view supporting Zionists as disgraceful, they also express implicit criticism of Hamas' approach to activism.
With the past day's events, it became clear that the center of operations and the think tank of media attacks on the Islamic Republic is in Tel Aviv, and when Israel faces a significant challenge, Iran's media environment becomes less hostile and calmer.
On the morning following these events, most Iranian media headlines expressed support for Palestinian actions. The majority of Iranians stand behind Palestine and oppose Zionist efforts. Supporting Zionism in Iran is widely considered disgraceful. Few people are willing to isolate themselves by supporting the Zionists, even among the Jewish community residing there.
Iran's Supreme Leader, Ayatollah Khamenei, is known for withholding immediate reactions until a full investigation is conducted. As of two days since the events began, there has been no official statement from him.
Similarly, Iran's President, Dr. Raisi, has opted for silence while gathering more information.
Iran's authorities have never denied their strong public support for Palestinian groups in their struggle against Israel. They have unequivocally stated their willingness to assist all Palestinian and Lebanese groups in this endeavor, which essentially implies the objective of Israel's destruction.
The revelation that some of Hamas' military capabilities result from decades of Iranian support is unsurprising. Tehran has long supported resistance groups in the region, much like Israel has supported subversive groups against Iran, and it has been a blood enemy of the West Asian Resistance Front for the past forty-four years.
---
WANA / Writing by R. Ganji
---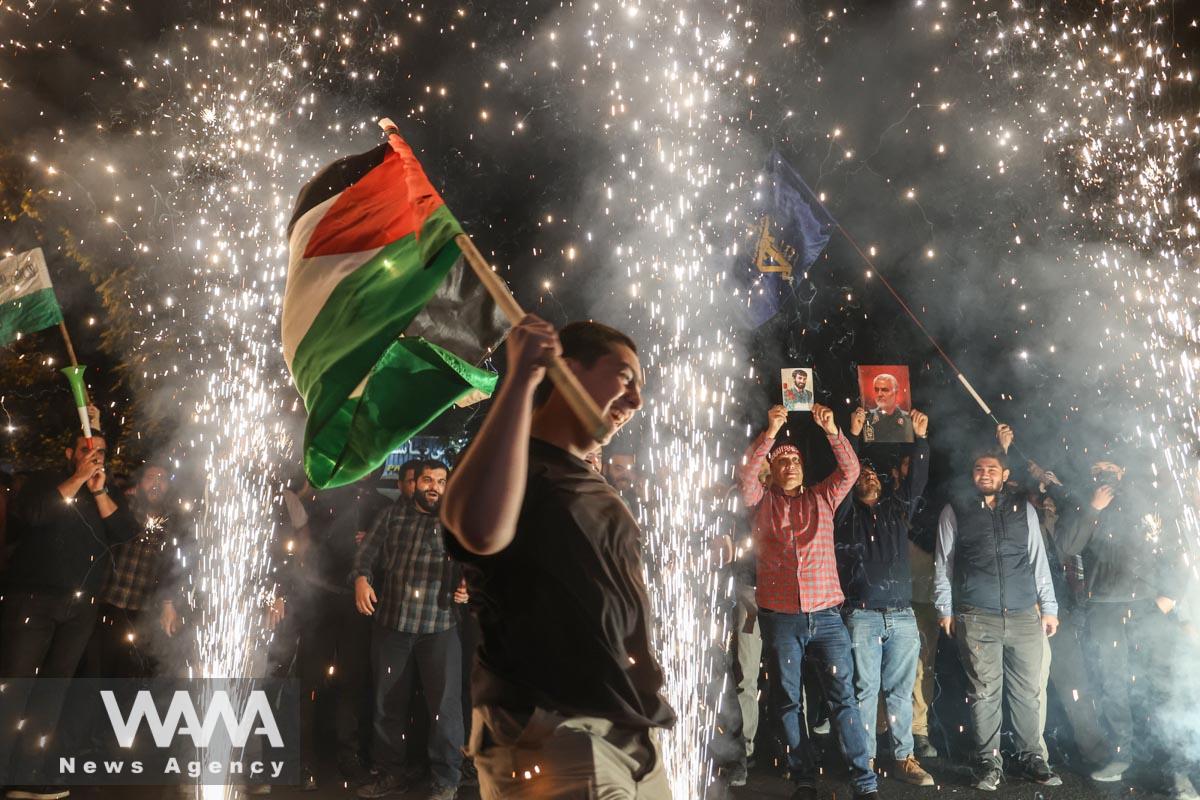 Iranians celebrate in support of Palestinians
Photo by : Majid Asgaripour