"I felt unwell" A poisoned girl in the hospital
WANA (Mar 05) – More Iranian schoolgirls from schools all across Iran are being sent to the hospital as alleged poisonous attacks are carried out across schools in Iran for a few days.
Most students report a foul odor in school yards and corridors before being subjected to a range of poisonous effects from nausea to regional numbness. Of them, a majority report a smell of burning or charred material.
"I got anxious, my blood pressure fell and I felt unwell." This is the word of one of the poisoned students. She is now under care in the hospital.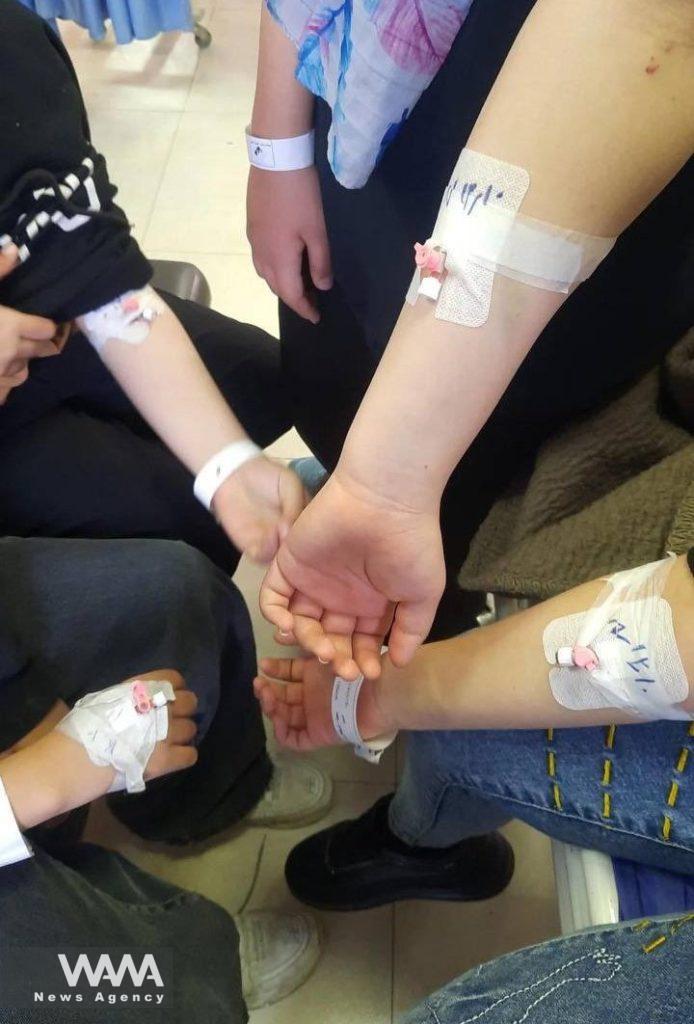 A schoolgirls teacher that She was also involved in poisoning to some extent says: "The students all felt the same symptoms as me. They had coughs. Some of them said their eyes burned and most of them were scared."
Reports of such events started as far back as a few weeks ago amidst the ongoing protests when schools in Qom reported such events in schools in the city.
The matter has now become a nationwide phenomenon as the government is still trying to find the source of the attacks. Bahram Eynollahi, Minister of Health & Medical Education of Iran, said on March 2nd that a special committee of the best experts in the nation has been assembled to assess the matter.
Ahmad Vahidi, Minister of Interior, said on the same day that no poisonous substances had been reported and that enemies of Iran "like to cause disruptions" in national affairs.
Dr. Bahadri Jahormi, the spokesperson of the government, also reacted regarding the poisoning of students: "They (enemies of Iran) want to close schools with "honorable sabotage" but this conspiracy will also fail. They called the terrorist act "honorable vandalism" and want to close schools."
According to the government spokesman, revenge for failing to create street riots and shutting down Iran's education system are the reasons why Iran's enemies are angry with the Islamic Republic. "The issue of serial poisoning of students is a continuation of the failed project of creating chaos and the goal is to prevent the scientific growth of the country."
Brigadier General Gholam Reza Jalali, the head of the Civil Defense Organization of Iran, in a note published in Iranian media today, emphasized that arresting and dealing with the perpetrators of poisoning incidents is on the first agenda of all intelligence and security agencies of the country.
He said that the members of this terrorist network will soon be arrested and severely punished.