President Raisi: " The only way to deal with the enemy is to stand and resist"
WANA (Jun 13) –  President Raisi, who has been in Venezuela since yesterday, among Venezuelan elites and students today, said: "The idea that by surrendering to the enemies, they retreat is entirely wrong."
Tehran and Caracas have strategic relations. In addition to the common enemy, the United States, these two countries have found common interests in various fields.
The relations between Iran and Venezuela enhanced more than before during the time of Ahmadinejad, the former president of Iran. These relations declined during the presidency of the reformist government, Hassan Rouhani, but now and in the government of Dr Raisi, the decision is to increase commercial, cultural, political, and military relations more than before.
Referring to the growth in trade volume from 600 million dollars in 2021 to more than 3 billion dollars at the moment, Dr Raisi added: "The size of the two countries' trade can increase to 10 billion dollars in the first step and to 20 billion dollars in the second step. "
Today has been a hectic day for the president of Iran in Caracas. Signing cooperation documents, meeting with business people and setting up firm and technology offices in Venezuela, holding a meeting with economic activists, revitalizing the production line of two Iranian car manufacturers, holding a joint press conference, and giving a speech to the elites and students of Venezuela in which essential words were said.
"We should not surrender to the enemy who intends to rob all the material and spiritual interests of the nations," the president of Iran said in a gathering of Venezuelan elites.
By attacking the global order ruling the world, Dr Raisi considered it to seek domination over the countries of the world. "Trump's words clearly showed what the arrogant system is looking for. He (Trump) said why should we pay Venezuela to buy oil? America is looking to rob Venezuela of its oil by disrupting Venezuela." Dr Raisi said.
Seyed Ebrahim Raisi, the President of Iran, on Monday morning, Tehran time, at the head of a political and economic delegation to strengthen relations with friendly and aligned countries, left for Venezuela, Nicaragua, and Cuba in Latin America.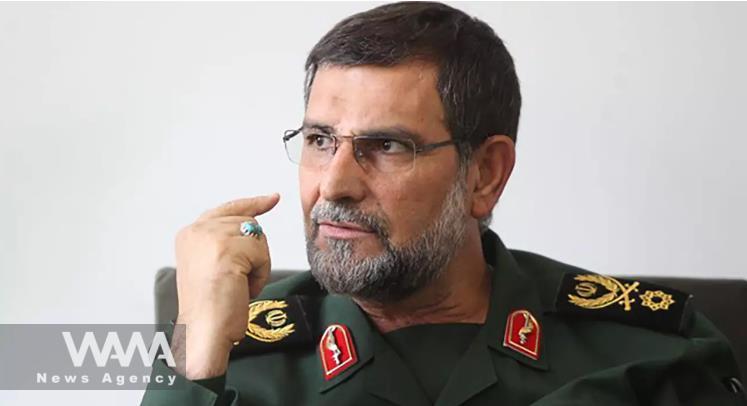 Six countries can not enter Iranian waters. Gen Tangsiri
WANA (Jun 13) -Admiral Alireza Tangsiri, the commander of the IRGC Navy, talked about Iran's military developments in a radio interview. He said that before the revolution, the maximum range of missiles was 40 kilometres, but today the shortest span of Iranian missiles is 40 kilometres. "Also, a foreign adviser entered the country with each […]