Eslami: Iran turning into a "nuclear hub"
WANA (Feb 27) – Iran's nuclear program has been the focus of International diplomacy since it restarted its activity in 2004. According to the former head of the Atomic Energy Organization of Iran, Ali Akbar Salehi, Iran has spent around 7 billion dollars on its nuclear program in the last 30 years, adding that 5 billion of that amount was solely spent on building the Bushehr power plant. Is Iran wanting to become a regional "nuclear hub" a long-standing dream?
In October 2003, Leader of the Islamic Revolution Ayatollah Seyyed Ali Khamenei issued a fatwa that forbade the production and use of any form of weapon of mass destruction. Top Iranian officials, including President Ebrahim Raeisi, have often cited the Leader's decree to stress that Iran is not looking to build a nuclear weapon, but seeks peaceful nuclear technology.
Citing the population of over 80 million, the Islamic republic has time and again stressed the need for Nuclear energy to replace fossil fuels in supplying power for the country as well as benefiting other major industries.
Years of heavy sanctions have forced Iran to seek independence in all sectors, one of the most important being the medical needs of its people. Iran's nuclear agency spokesman, Behrouz Kamalvandi has said that the Islamic republic is seeking self-sufficiency in producing radiopharmaceuticals for patients in need of such medicinal radio compounds.
Rejecting Washington's claims that medicines are exempt from sanctions, Kamalvandi said the U.S. has sanctioned Iran's pharmaceutical companies under the pretext that they are affiliated with the Atomic Energy Organization of Iran. Last year Iran inaugurated its first specialized nuclear medicine center. Officials have also announced construction of ion therapy hospital for cancer treatment.
The U.S. and other western countries have said that being rich in fossil resources, Iran does not have the need to use Nuclear energy to supply energy in the country. However, many resource rich countries are now switching to other means to produce energy. For example, the UK is using nuclear energy to provide around 20 percent of its electricity.
This argument is not used to stop any other country's nuclear program, even Saudi Arabia, being the world's largest oil producer, has spent over 80 billion dollars on building up its nuclear program, all with the support of western countries. So why are these countries, especially the U.S., adamant in opposing Iran's nuclear program in every sector?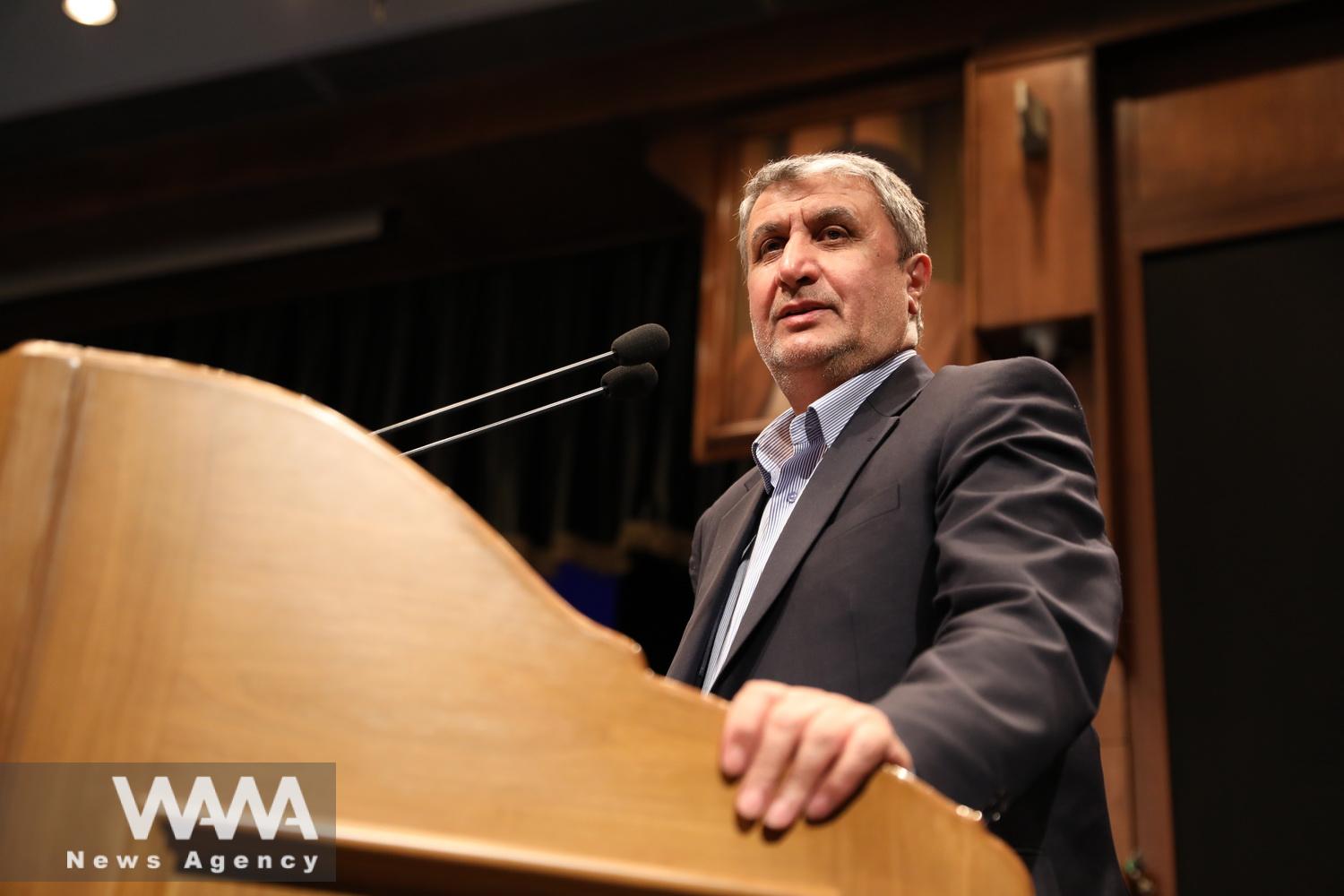 Karun Nuclear Power Plant will be built in Khuzestan
WANA (Feb 24) – The head of Iran's Nuclear Energy Organization, Mohammad Eslami said the Karun nuclear power plant will be built with domestic power in Khuzestan province so that Iran does not need foreigners in this regard. Mohammad Eslaee on Thursday evening in a ceremony commemorating Maj. Gen. Hossein Kharrazi in the city […]
On Friday, Iran's nuclear chief, Mohammad Eslami, announced the country's capability of turning into a "nuclear hub". In the 29th Iranian Nuclear Conference, Eslami said the Islamic Republic is broadening research and industrial opportunities, pointing out plans to export nuclear products and technology to other countries.
He explained that Iranian experts have produced blood coagulant powder, which is used in difficult surgeries and has been on the sanctions list. Eslami also stated the establishment of a nuclear power plant in the southwestern province of Khuzestan, which aims to generate 2,000 megawatts of electricity, citing the need of energy which is non-polluting like atomic electricity, as the hydroelectricity supply of the country can decrease due to rainfall shortages.
Reiterating the peaceful nature of Iran's Uranium enrichment activities, he stressed that the country's nuclear achievements are to be used in medical, environmental and industrial sectors.
Iranian authorities say the 'maximum pressure' campaign, means pressure by any means. However, the heavy restrictions to limit Iran's nuclear program have only resulted in the country becoming further independent, where now it has reached the point of exporting the same products that where impossible to obtain for its own people.
The country has repeated time and again that it will not back down on its nuclear rights even while facing all kinds of accusations over its activities and having its top nuclear personnel being targets of sabotage and assassinations.
WANA Writer. F.Fazaeli