Taliban Received Iran's Warn On Hirmand River Issue
WANA (May 19) – The Afghan government reacted to Iran's president's warning about Hirmand's water right by issuing a statement.
In this statement, the Taliban emphasized that the old water agreement between Iran and Afghanistan is still valid, and they consider themselves committed to it.
The Taliban has also spoken about supplying Iran with the promised water.
The last treaty between Kabul and Tehran regarding Iran's claim to the rivers of Afghanistan, including the Helmand River and Lake Hamon, was signed in 1972 between the governments of Afghanistan and Iran.
In recent years, Afghanistan has started building dams and creating diversion channels on the water of Helmand in its territory, while Tehran is against the construction of dams on the seas of Helmand, Harirud, and Farahrood.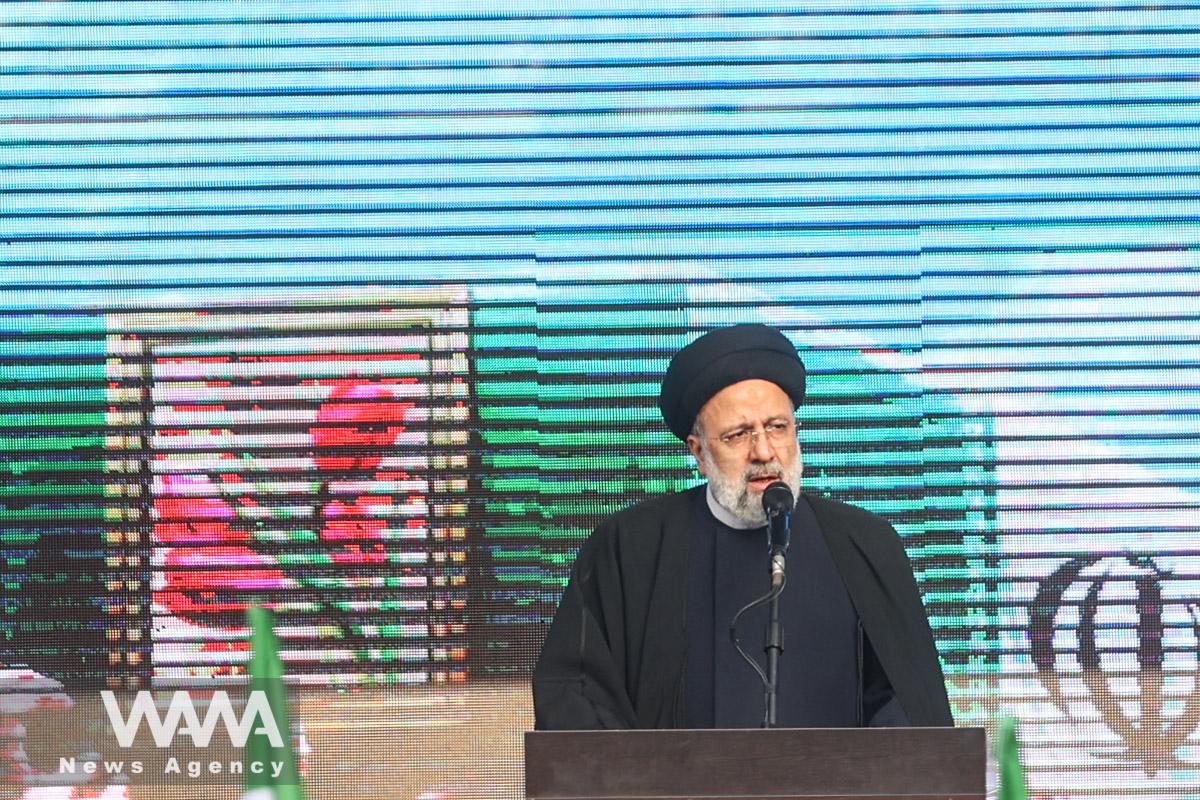 Raisi warned Afghanistan about Hirmand's water rights
WANA (May 18) – Dr. Raisi, President of Iran, who visited Makran today on the sidelines of this trip and in an interview with the national TV channel, warned the rulers of Afghanistan on the issue of Hirmand water rights. "I warn the rulers of Afghanistan to give the water rights of the people […]
The Taliban, in his statement, emphasized the occurrence of drought in different provinces of Afghanistan and the lowering of the water level of the Helmand River. They said there is no water in the Kamal Khan Dam and that it will not reach Iran if the Kajaki Dam flows.
"In such a situation, we consider Iran's repeated requests for water and inappropriate statements in the media as destructive," the Taliban said.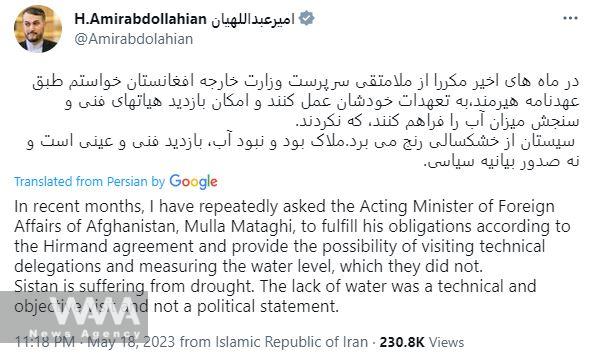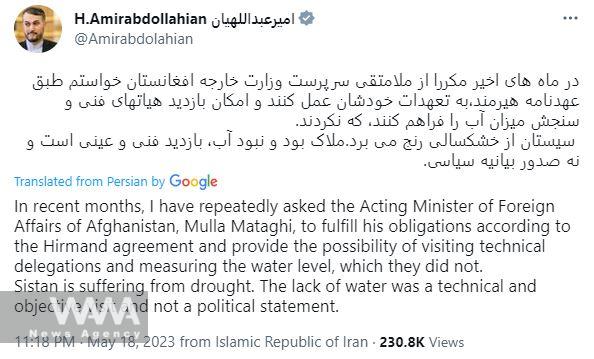 Hossein Amirabdollahian also reacted to the political statement of the Afghan government in a tweet and considered the criteria for evaluating the truth of the Taliban's words to be a technical and objective visit.
On May 17, Amir Abdullahian, in a telephone conversation with Amir Khan Motaghi, Minister of Foreign Affairs of the Interim Government of Afghanistan, once again emphasized the urgent need to release water and visit the water situation in Kajaki Dam by the joint technical team.
The Taliban have raised the claim of insufficient water for transfer, while satellite images clearly show that the Kajaki Dam is full of water and the Kamal Khan Dam also has enough water.
The clear and decisive warning of Iranian President Dr. Raisi to the rulers of Afghanistan about Hirmand's claim has caused the Afghan side to have no choice but to fulfill its obligations and to justify its previous violations under the pretext of lack of water.