Turn of events in West Asian regional diplomacy
WANA (June 17) – The Saudi Arabian foreign minister, Faisal bin Farhan Al Saud, will arrive in Tehran on Saturday. The Iranian government spokesman Ali Bahadori-Jahromi has said that "measures will be taken for the reopening of the Saudi embassy" during his visit. This is the first visit of a high-ranking Saudi official in 7 years.
In January 2016, after the execution of a prominent Shia cleric in Saudi Arabia, Sheikh Nimr al-Nimr prompted angry protests by storming the Saudi embassy in Tehran, the two severed their diplomatic ties.
Relations between the two Persian Gulf neighbors deteriorated further as the Saudi-led coalition's devastating war on Yemen spawned the world's worst humanitarian catastrophe in modern times. Riyadh's support to militant groups in Syria also precipitated crisis and chaos there.
However, after engaging in two years of negotiations mediated by Iraq and Oman, they finally agreed to bury the hatchet in Beijing. In a joint statement after the agreement, Tehran and Riyadh stressed the importance of respecting each other's national sovereignty and avoiding interference in each other's internal affairs.
Earlier this month, the Islamic Republic reopened its diplomatic missions in Saudi Arabia – embassy in Riyadh and consulate in Jeddah – following a Chinese- brokered agreement signed between the two countries in March.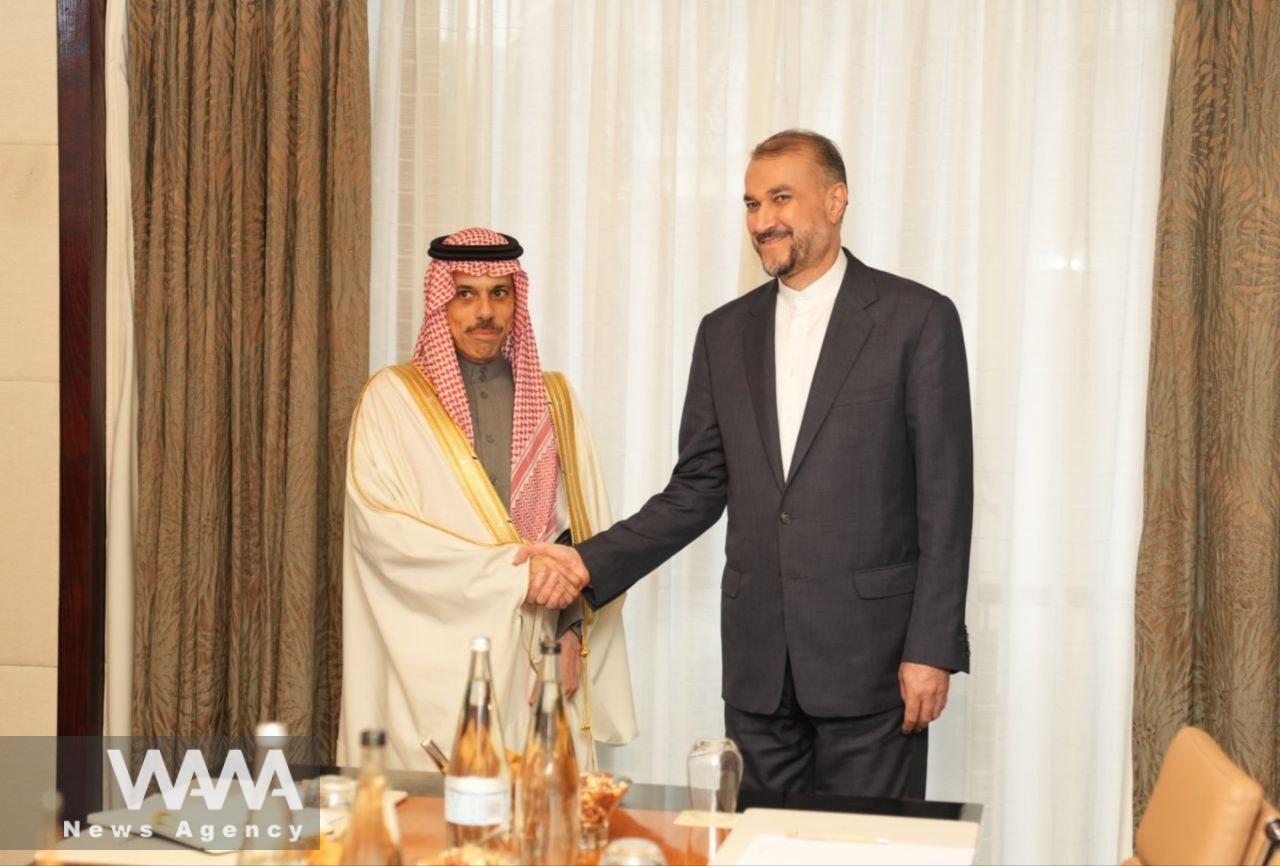 Riyadh – Tehran on the path of friendship
WANA (Jun 15) – Recently, after the normalization of relations between Iran and Saudi Arabia, the Iranian embassy in Riyadh was reopened after seven years. The Iranian side had previously announced reopening the Saudi embassy in Iran. For this purpose, Saudi Foreign Minister "Faisal bin Farhan" will travel to Tehran on Saturday to meet […]
During the opening ceremony, Deputy Foreign Minister for Consular, Parliamentary, and Expatriate Affairs Alireza Bigdeli hailed the occasion as "an important day" and said that "the cooperation between the two countries is entering a new era."
This turn in regional diplomacy has raised alarm and unease in Washington and Tel Aviv. A day after the reopening of the Iranian embassy, U.S. Secretary of State Antony Blinken held wide-ranging talks with Saudi crown prince Mohammad bin Salman in Jeddah, making a renewed push for Saudi Arabia-Israel normalization that Riyadh has already ruled out.
Blinken also stressed that Washington would not normalize relations with Syria and does not support other nations' normalization of ties with the government of President Bashar al-Assad. Meanwhile, the Saudi foreign minister defended the landmark decision to lift Syria's Arab League suspension, which came shortly after the start of the country's foreign-sponsored conflict 12 years ago.
Riyadh's ties with Washington are currently strained under the Biden administration. It was on full display as days after hosting Blinken, Saudi Arabia hosted the largest Chinese-Arab business gathering in its capital. It is worth acknowledging that China is stepping in to fill the regional diplomatic role once the exclusive domain of the United States.
This strategic alignment challenges the notion of a divided 'Middle East' and demonstrates Saudi Arabia's commitment to regional integration. As an important player in West Asia, Riyadh, is recognizing its rightful place in this region, as opposed to the colonialist 'Middle East,' and expressly, the envisioned 'New Middle East,' as set out by former Israeli premier Shimon Peres in the early 1990s, which was to entail normalization between the Israeli regime and Arab states spurred on by economic development.
The former U.S. Secretary of State Condoleeza Rice, who served in the George Bush administration, further expanded this when she called for a 'new Middle East,' which would usher in an age of pro-Western governments.
The recent restoration of ties between Saudi Arabia and Iran has thwarted this plot. Recognizing the mutual benefits of cooperation, Riyadh and Tehran have temporarily set aside their differences to pursue stability and economic growth.
---
WANA writer / F. Fazaeli / Jun 17, 2023