Mystery poisonings in Iran, a means to an end
WANA (Mar 07) – A mysterious wave of serial poisonings started last November in Iran, with the first case being in a girl's school in the central city of Qom. These poisonings have alarmingly spread to other cities, such as Ardebil, Fars, Mazandaran and the capital Tehran.
President Ebrahim Raesi ordered a thorough probe into the issue, instructing the Interior ministry to lead the investigation.
These incidents of course were met with a stream of rumors circulating through social media platforms and western media outlets. Last week a rumor about the death of an 11-year-old girl in the city of Qom due to "poisoning" grabbed headlines worldwide.
France 24 published a report which was reproduced by many other media outlets, claiming that Fatemeh Rezaei died due to these poisonings at school.
These reports always quote "anonymous" activists and journalists, all repeating that the events are a "biological terror attacks on high school girls".
Fatemeh's father however, told local media that his daughter's death had no connection with the poisonings and that she had been sick for weeks before the events.
Ayatollah Khamenei: "the culprits must face the toughest of punishments"
WANA (Mar 06) – The Supreme Leader of Iran Ayatollah Ali Khamenei took part in Iran's national Arbor Day today March 6th, where he made comments about the recent situation in Iran where schools around the country have been reporting poisoned students. "If there truly is vandalism and there are individuals or groups behind […]
According to reports received from the ground, there has been no fatality from serial poisonings so far, and its cause remains shrouded in mystery, being investigated by relevant organizations.
Apart from social media rumors, officials from countries such as the U.S. and Germany used this opportunity to raise tensions in the Islamic Republic, as they have been consistently doing in the past few months.
In a statement, White House national security spokesperson John Kirby said: "It's deeply concerning news coming out of Iran. These – what, what could be the poisoning of young girls that are just going to school".
German Foreign Minister Annalena Baerbock, commented on a Twitter post that "girls must be able to go to school without fear".
In response, Iran's foreign ministry spokesman, Nasser Kanaani slammed the remarks as "hypocritical and meddlesome", reminding Germany of its role in chemical attacks on the people of Iran during Saddam Hussein's war on Iran in the 1980s.
Iranian authorities have maintained that the poisonings have a deeper origin to create a mental-psychological chaos in the country.
On Friday, President Raeisi described the serial poisonings as "part of the hybrid war" against Iran designed to "create unrest and problems".
Anti-Iran media have been disseminating rumors and misinformation to fuel concern in the society, trying to depict the Islamic Republic as insecure and against women's rights.
Marking Iran's national Arbor Day, the Leader of the Islamic Revolution Ayatollah Seyyed Ali Khamenei called the suspected poisoning of students in Iran's schools an "unforgivable and big" crime, urging authorities to seriously pursue the issue.
"This is a crime, as it is perpetrated against the most innocent members of the society, the children. It also causes fear and psychological insecurity in the society and worries families. These issues should be followed seriously, and if the perpetrators are convicted, there will be no amnesty for them.
And they must be punished and their punishment should serve as a lesson," the Leader stressed.
In a statement late on Saturday, Interior Minister said "suspicious samples" were discovered during the investigation and are being examined in the country's premier laboratories. President Raeisi has also ordered the ministers of intelligence and interior to follow up on the poisoning cases.
"The enemy's new conspiracy of creating fear in the hearts of students… and their parents is a crime and an inhumane act," he said during a cabinet meeting on Sunday.
Hundreds of schoolgirls in different Iranian cities have been hospitalized, albeit with mild symptoms. Most of the poisoned students have suffered respiratory problems, nausea, fatigue and dizziness.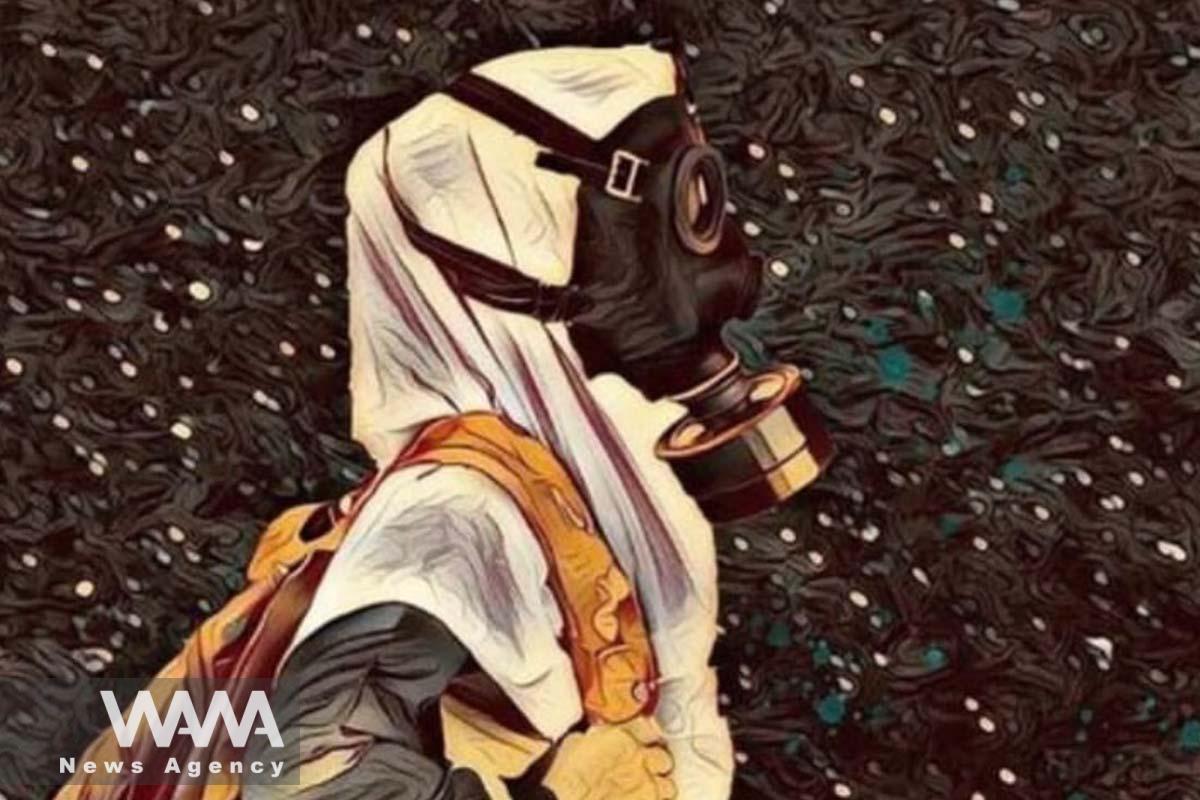 Who benefits from poisoning students?
WANA (Maar 03) – For nearly three months, a number of girls' schools in Iran have been involved in suspected poisonings. The poisoning of students started from schools in Qom and has now reached the capital of Iran, Tehran, after taking place in schools in several other cities. What is behind the suspicious poisoning […]
These sporadic incidents happening once in a while in Iran, are seen as a means to keep the anti-Islamic republic protests in the country alive, deepening the fractures between the government and the nation.
This time, teenagers and children, the most vulnerable category in society, have been targeted for the purpose of fanning the flames of people's anger towards their government.
A government already under heavy criticism over its handling of economic troubles, mainly caused by crippling sanctions imposed by the West.