Qaani: Iran supports Palestine both verbally and in practice
WANA (May 13) – In the recent confrontations between the Palestinians and Israel, Iran, as in the past, is seriously looking to help the Palestinian side and firmly believes that defeat is Israel's share in all future battles. "To support the Palestinian youth, we support this strong heroic front as much as we can, both verbally and in practice., and we work together to destroy the Zionist regime." Ismail Qaani, the commander of Iran's Quds Force, said this today among the families of the Afghan forces of the Resistance Front.
With Israel's massive attacks against Gaza on May 9, tension and conflict between them and Palestinian groups have begun. Islamic Jihad positions are one of the leading positions attacked by the Israeli army. 33 Palestinians, including six children, three women, and six senior commanders of the Islamic Jihad movement, died in these raids.
The Israeli TV channel has also announced that 1,000 rockets are fired from the Gaza Strip towards Israel daily. According to the spokesman of the Zionist regime, the Iron Dome missile defense system was only able to deal with and destroy 340 Resistance missiles.
Reuters, citing Hebrew sources, announced that the Islamic Jihad movement has about 6,000 missiles.
Experts say that this volume of rocket launches from the small area of Gaza, under the constant observation of Israeli drones and fighters, is complex and can result from sizeable multilateral cooperation. Israeli media accuse Iran of being involved in these attacks. They identify Iran as a supplier of rockets needed by Palestinian groups.
Israeli Prime Minister Netanyahu claimed today that 95% of his government's security problems stem from Iran.
Iran is one of the few countries that does not recognize Israel's ruling regime and considers its sovereignty over Palestinian lands fake. Iran's international policy is always about supporting the Palestinian people and returning the Palestinians to their lands.
Iran considers the solution to the Palestinian problem to be continuing the local people's resistance and holding a referendum on all Palestinian religions and ethnicities.
Although Iran and Israel have never fought face to face, they have always been involved in a series of proxy wars against each other. The assassination of scientists related to Iran's nuclear program, the invasion of Iran's nuclear facilities by malware and computer viruses, and repeated threats by the Israeli military and political officials in a "preemptive attack" on Iran's nuclear facilities have been disputed issues between these two countries in recent years.
Also, Tel Aviv is one of the most severe opponents of the nuclear deal with Iran. Experts believe Israel had more space to deal with Iran during Donald Trump's presidency, but "Biden" cooperates with Israel with more consideration regarding Iran.
The enmity between Iran and Israel is long-standing. The Iranian revolutionary government, in its first foreign policy action, on February 19, 1979, ordered the expulsion of 32 employees of the Israeli airline company. During the last four decades, Iran never accepts to recognize Israel. Both sides have constantly threatened to destroy each other's interests in these years.
"Sometimes the leaders of the Zionist regime threaten us, they threaten us with a military attack, but I think they also know, and if they don't know, they should know that if they make a mistake, the Islamic Republic will raze to the ground Tel Aviv and Haifa." Supreme Leader of Iran Ayatollah Khamenei stated.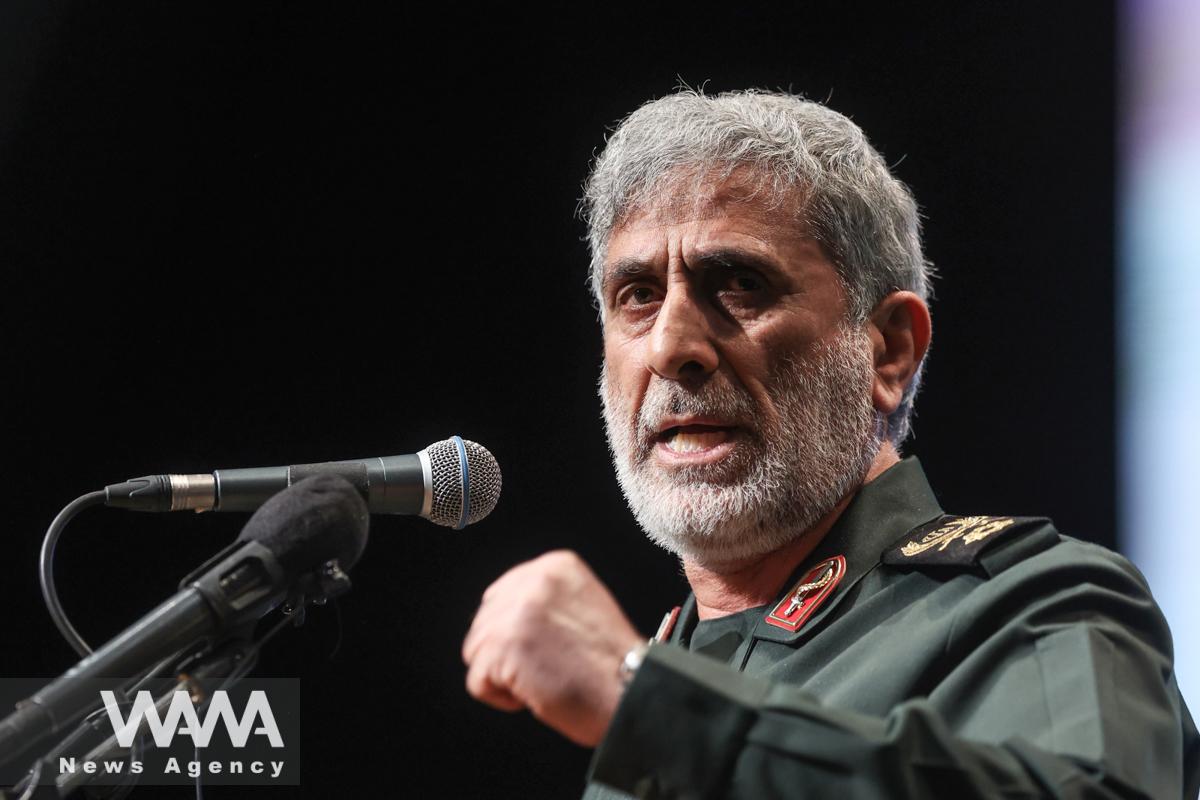 Qaani blasts and threatens U.S., Israel and humiliates Saudi Arabia
WANA – Ismail Qaani, Commander of the Quds Force of the Islamic Revolutionary Guard Corps at a ceremony held to commemorate the first anniversary of the martyrdom of General Hassan Irloo blasted and threatened U.S., Israel and humiliated Saudi Arabia. The ceremony in Tehran today was attended by Major General Hossein Salami, Commander-in-Chief of the […]