several arrests have been made linked to the schoolgirls poisonings.
WANA (Mar 07) – Majid Mirahmadi, the security advisor to the Iranian minister of interior, appeared in a television broadcast today March 7th where he stated several arrests have been made linked to the recent schoolgirls poisonings.
Mirahmadi stated that the arrests took place across 5 provinces in Iran, and added that the suspects would be questioned and the ministry would release more information once they have any.
After the informational and investigative actions that intelligence services in the country took, a number of individuals in 5 provinces have been identified and arrested, and they are now investigating and fully analyzing the situation." Mirahmadi said.
Today, compared to the previous days, there was fewer reports about the poisoning of girls in the local media. Mr. Mirahmadi confirmed this news as well. "Thankfully, we have had significantly fewer such events [school poisonings] today compared to yesterday"
The Supreme Leader of Iran Ayatollah Ali Khamenei made comments about the recent situation yesterday on March 6th after the national Arbor Day.
"If there truly is vandalism and there are individuals or groups behind this matter, this is a great crime and cannot be ignored," said the Supreme Leader during his speech after the sapling-planting ceremony.
Reports of such events started as far back as a few months ago amidst the ongoing protests when schools in Qom reported such events in schools in the city.
Most students report a foul odor in school yards and corridors before being subjected to a range of poisonous effects from nausea to regional numbness. Of them, a majority report a smell of burning or charred material.
The matter has now become a nationwide phenomenon as the government is still trying to find the source of the attacks. Bahram Eynollahi, Minister of Health & Medical Education of Iran, said on March 2nd that a special committee of the best experts in the nation has been assembled to assess the matter.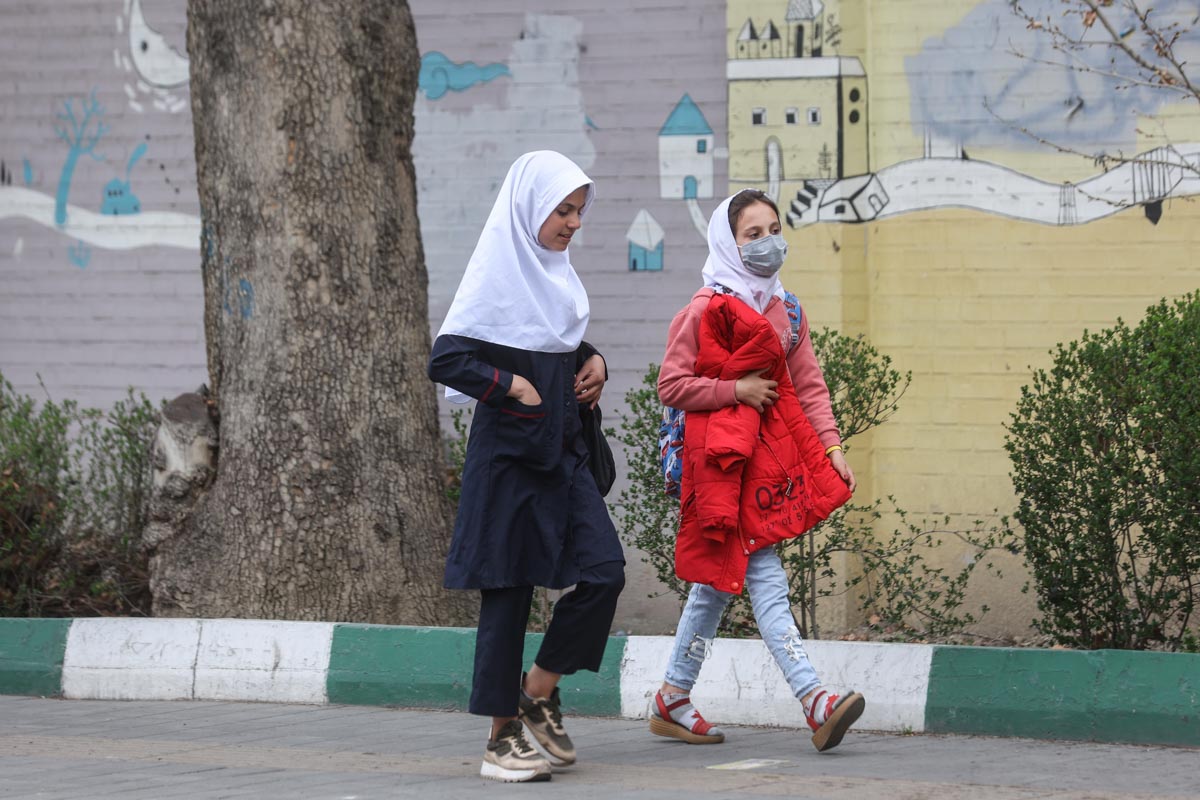 Mystery poisonings in Iran, a means to an end
WANA (Mar 07) – A mysterious wave of serial poisonings started last November in Iran, with the first case being in a girl's school in the central city of Qom. These poisonings have alarmingly spread to other cities, such as Ardebil, Fars, Mazandaran and the capital Tehran. President Ebrahim Raesi ordered a thorough probe […]
Interior Minister of Iran, Dr. Vahidi: Identification of factors and causes of school unrest continues.
This is the last comments of the Minister of Interior of Iran about the incidents related to the poisoning of schoolgirls:
"With the efforts of intelligence and law enforcement agencies, a number of agents involved in school riots (poisoning students) were arrested in some provinces."
"The work related to the identification of the perpetrators of this crime continues and the relevant authorities are fully on the ground and the next steps will be informed to the compatriots."
"Those who poisoned students deliberately and with design have committed a great crime and an attempt to instill fear among students, especially girls, is unforgivable."